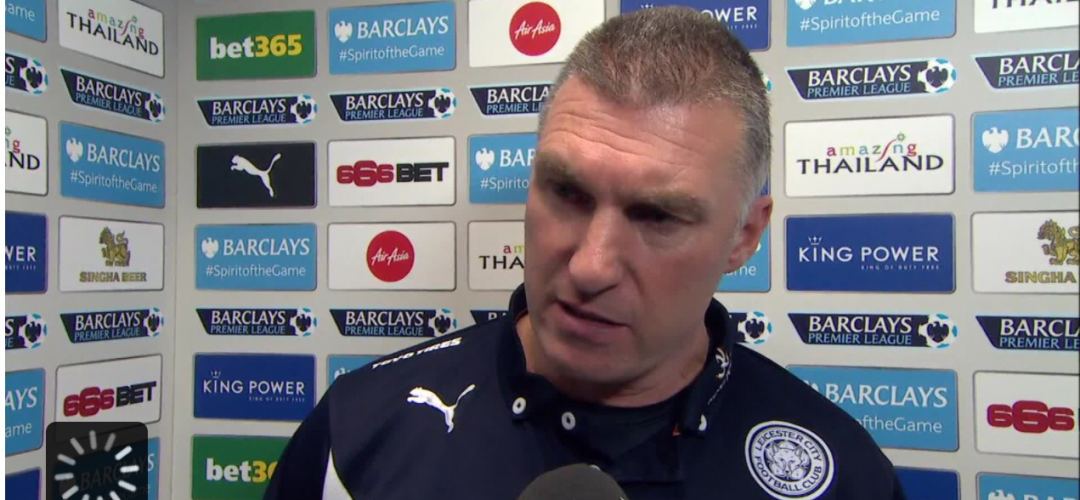 Newly-promoted outfit Leicester City have struggled for points in the Premier League this season. Dean Ammi takes a look at their season so far, and their chances of survival. Dean is a writer for Football Writer for FPL Updates and The Premier League Post amongst others. So his view is neutral and brings us an outsiders view of our current season…
It was supposed to be the season that the Foxes fans had been waiting for. After an absence from the top division for a decade, Nigel Pearson's side strolled to the Championship title and were relishing the right to compete in the Premier League. Unfortunately however, they now find themselves in a relegation dogfight and have been sitting at the wrong end of the standings for rather a while now.
Leicester began life this season with impressive draws at home to Arsenal and Everton, and then went on to win two successive games which left them seventh in the table by the end of September. Brand new record-breaking signing Leonardo Ulloa had five goals in five games, and many began to see Leicester as a team who would surprise a few. They beat Manchester United 5-3 in arguably one of the games of the season, with a standout performance from Jamie Vardy who got himself one goal and four assists on his full Premier League debut.
Since their fantastic beginning, it has gone downhill for them and things have just not been going their way. Despite winning two of their first five, they have won just two of their last twenty-three games. The Foxes have been struggling to score goals, and Ulloa's catastrophic drop in form is one reason as to why they have stopped finding the back of the net. New signing Andrej Kramaric was brought in to resolve the issue but as of so far it simply has not worked. The Croatian scored over 25 goals for his previous club Rijeka but it is difficult to rate talent in such an obscure footballing division.
The Premier League is ruthless and every single player in the dressing room needs to take responsibility for what we see on the football field week in week out. They cannot just simply rely on the frontline to deliver the goods; they need the service into them to be of an adequate enough standard. Riyad Mahrez has the flair and the creativity to produce for the team and I feel that the manager needs to utilise him more. He has played at international level, including the World Cup last summer, and can put a great ball into the box. The physicality of Jeffrey Schlupp on the other wing too is also a strength that Leicester needs to make the most of.
The defence has been patched up with the arrivals of Robert Huth and Mark Schwarzer, who both bring a wealth of experience and did not cost a single penny, so you have to credit the manager for that. Whether or not this will be enough to preserve their Premier League status for another season remains to be seen. With only nine games remaining, there is a serious possibility that Leicester City will be the first side to get relegated. Their game against Hull City on the weekend was a massive opportunity to get three points in front of the home faithful, but you have to question a team's ability when they cannot win at home to ten men Hull. The players need to start to realise that if you do not put in the performance required to get something from the game, you cannot hide away from it which you perhaps can do in leagues such as the Championship.



I think Leicester will stay up, to the dismay of many. The performances from earlier on in the campaign show that they do have the talent worthy of a top division team. Although they have suffered seventeen losses, none have been by a three-goal margin showing that they are not pushovers.