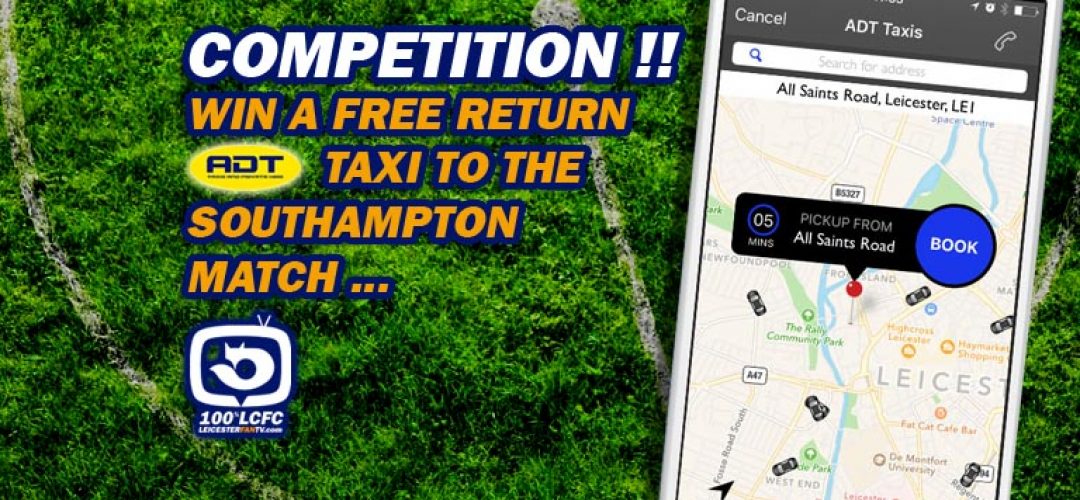 To celebrate the launch of the NEW ADT APP [CLICK HERE TO DOWNLOAD IT] our pals at ADT have offered one lucky Fox the chance to win themselves a FREE lift to and from the ground.
So no need to try and find a parking spot, and it means you and 3 pals can all enjoy a shandy or two and not have to draw lots on who is this weeks nominated driver !
This competition will run accross ALL 100%LCFC Social Media channels and will close at 2pm on Saturday 1st October, with the WINNER being announced on our FACEBOOK site at 2pm.
You can enter via the website, twitter, You Tube or facebook…. it is really simple, all you need to do is let us know WHERE in Leicestershire you want picking up – eg Syston or Loughborough or Leicester or Melton – you get the idea, and if you want to SHARE you lift with up to 3 pals, just TAG their names into your post.
Sorry, but the only rule is that there is ONE pick up location and it needs to be in LEICESTERSHIRE somewhere !!! Sorry all you Far Flung Foxes but ADT are not doing any round trips to America, Belgium or Spain this week …. maybe another time !!
Fill out the form below to enter, or CLICK HERE TO ENTER via FACEBOOK !
When you download the BRAND NEW APP FROM ADT you will get £5 off your first booking as well, so why not try it tonight anyway !
TO ENTER PLEASE COMPLETE THIS FORM
TO BOOK AN ADT TAXI TODAY…. CALL YOUR LOCAL OFFICE :
LEICESTER 0116 2555222
LOUGHBOROUGH 01509 260000
COALVILLE 01530 448448
BLABY 0116 2865432
ROTHLEY 0116 230 2222
NETHERHALL 0116 2433436
WIGSTON 0116 2559559