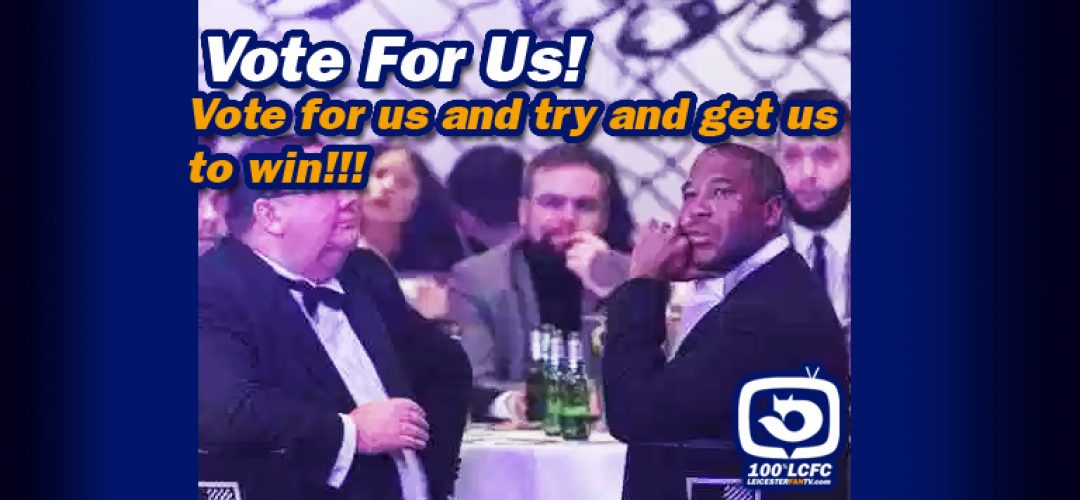 If you like what the team here at 100%LCFC do for you Leicester fans can you spare us a minute ?
Please can you vote for 100%LCFC for the football bloggers awards .
About the Football Bloggers Awards : An annual awards ceremony, the Football Blogging Awards were created to recognise and award the best football blogs around the world.
With unique voting methods the Football Blogging Awards are the only awards designed for football blogs and websites that are 100% voted for by fans.
There are hundreds of thousands of football websites, of which the majority are managed purely for the love of the game. The Football Blogging Awards are designed to reward these unsung heroes.
So VOTE FOR 100%LCFC here and lets make Leicester City win again !!