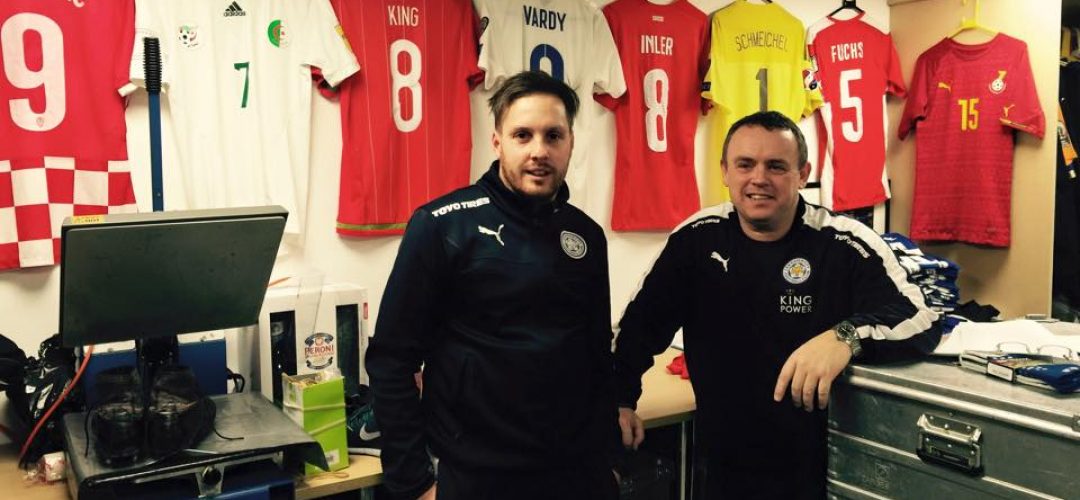 100%LCFC's very own Editor Phil and Videographer Jake Holloway popped down to the Leicester City training ground complex this week and saw the First team and Academy players as they used the facilities.
It was great to see both senior players and young players mixing and using the fantastic facilities together. The King Power owners have invested heavily in the Belvoir Drive complex and the atmosphere down there was brilliant.
We loved what the Kit men have done with the players international shirts and it was about the only photo we were allowed to take apart from our video chat with The Birch – click HERE to see that !
And apart from nearly getting run over by Mahrez in the car park – he used all his skills and quickly flicked and whizzed around us… obviously as good behind the wheel as on the pitch with 4 players around him !
Relaxed and like a club should be, it felt like going down to your local club – like popping into Oadby Owls or Thurmaston Magpies…. everybody had a smile on their face and had time to say hello.
It probably sums Leicester City up at the moment, one big Happy Family.
A Happy Family sat joint top of the Premier League and heading towards the Champions League …. and who knows maybe, just maybe heading towards being crowned Premier League Champions 2015/16
CAN WE DO IT ?