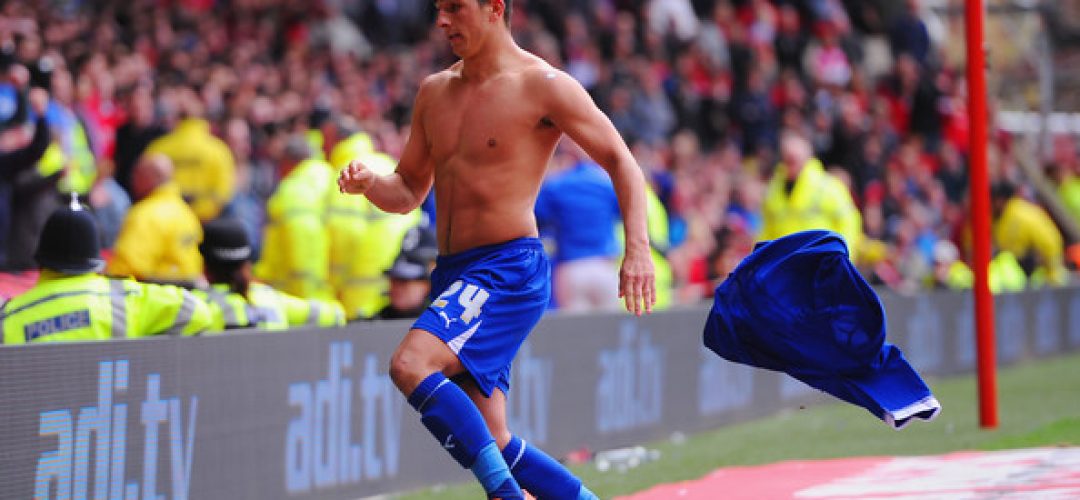 100%LCFC love Knockers… we simply can NOT believe that he is reportedly about to go on loan to Ipswich Town if the twitter rumours are to be true.
Something happened back in late September between the player and the Management we understand, but it has never been disclosed just what but since then the firm Fans Favourite has made very little on pitch playing time.
One of the BEST moments in modern Leicester City history was when 2000 of us were stood at the City Ground Nottingham in May 2013 and went absolutely mental as Knockers popped in and scored the winner to take the Foxes into the play offs.
To say we went mental is an understatement. It was crazy, and that was a brilliant moment.
We all know he messed up the penalty at Watford, but in the end it worked out as City stomped to the Football League Championship in some style last season, which Knockaert played a big BIG part of.
It is more than possible that Tony Tony will never again where the Blue of Leicester City, which we are really disappointed to say…. let us know YOUR thoughts !