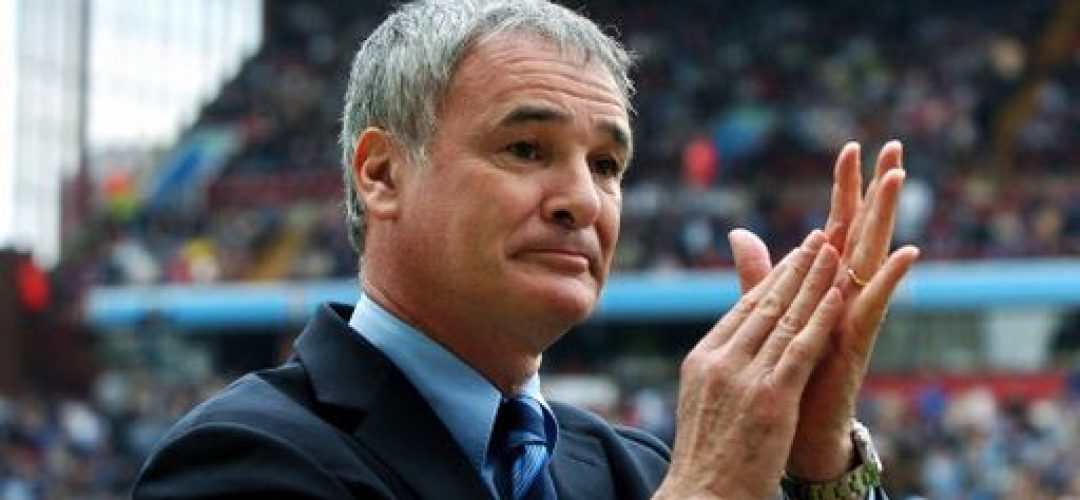 Its a pretty simple question…. Do YOU want the Tinkerman as the next Leicester City Manager ?
Currently he is 6/1 with Sky Bet to be the next manager.
We want to hear from Leicester fans on one the of the favourites to get the role, Claudio Ranieri….
I would be thrilled to return to the Premier League… if Leicester City call me I will listen to what they have to say
The former Chelse boss who spent 4 years at The Bridge has opening shown his interest in coming to The Foxes. He says he is still very passionate about managing in the Premier League and see's Leicester as an ideal opportunity.
The Thai owners would probably see Ranieri as a "world name" which would appeal to their "brand Leicester" which is how they see the club.
He DOES have pedigree, he has previously managed many well-known European clubs, namely Cagliari, Napoli, Fiorentina, Valencia, Atlético Madrid, Chelsea, Parma, Juventus, Roma, Inter Milan and lastly Monaco. Following the 2014 FIFA World Cup, Ranieri was appointed as manager of the Greek national team until November 2014.
His Win % over all his 943 games as a manager is 45.92%
Watch this interview with the BBC whilst manager at Inter…
Watch the 100%LCFC Leicester Fan Show where Phil & Owynn discuss The Tinkerman….