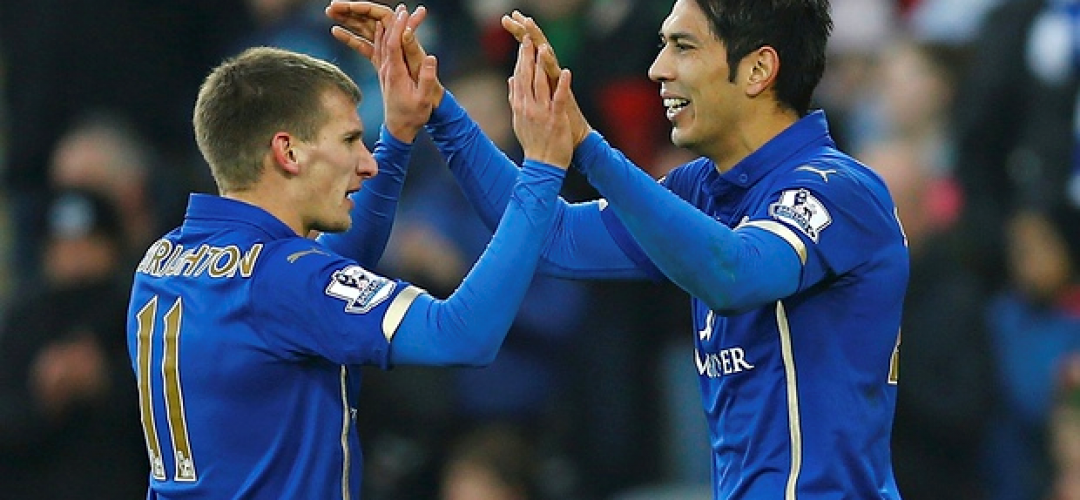 Who was YOUR Man of the Match today, as Leicester cruised past Newcastle in the FA Cup 3rd round ?
For us it was a close call between Albrighton and Moore, but we thought the winger edged it, and both will be pleased to have had a chance to show Mr Pearson some of their talent….
We asked the 100%LCFC fans on the facebook site who their Man of the Match was….
Sue Bauer Was McCann
"Can't call it been so long since I've had to think it's always Jeff!!! Thought they all played great!"
Byron Burbidge
"Lawrence was disappointing, but I though Albrighton and Knockaert had good games and I wouldn't be surprised to see them start against Villa… But Liam Moore for me, solid"
Dale Twigger
"Lawrence had an extremely good game too. Very impressed with him"
Erin Bauer
"Allbrighton because he normally comes on and does absolutely nothing, normally a waste of a substitution but he was class today"
Neil Kenyon
"Thought Lawrence was brilliant very tricky and pacey in centre midfield will only get better."
Byron Burbidge
"Lawrence gave the ball away way too much and too cheaply, completely miskicked a shot from all of ten yards out to ten yards wide… Cannot afford to play him vs premier league teams, not quite there yet"
Sophie Brown
"Liam Moore"
Peter Hill
"To be honest, their keeper but hats off to Lawrence & Albrighton who both had a big influence on this game. Good to see players coming in taking their chance"
Daniel Duffy
"I think de laet had a good game, he put in some strong tackles at the back and also helped out in attack, konckaert and albrighton also had good games"
Kelly Kev Chamberlain
"Albrighton definitely but Lawrence deserves credit for his debut today.. he stood out. Was good to see Moore back on the team and really showed Pearson that he deserves a place."