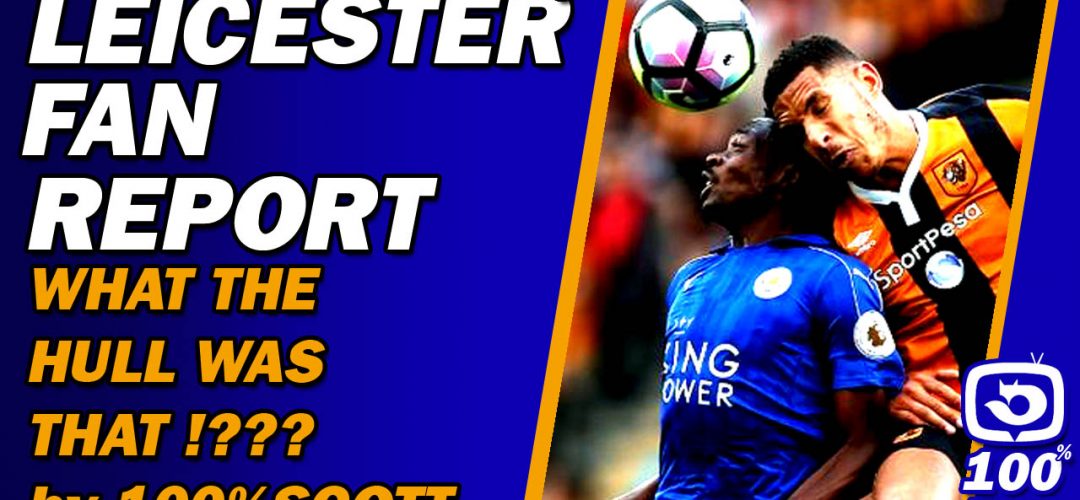 Expectations were high on matchday 1 for Champions Leicester City as they visited Hull City at the KCOM. Hull are in dire straits with no manager and barely a full team to pick from, initially naming only 3 subs, but plucking another 4 from somewhere prior to kick off.
The Foxes fans travelled in great numbers once again with T shirts being supplied by the owners with Champions emblazoned across it. Fans were expecting to see a champions performance against a side already being tipped for relegation, but we all know what it's like to be in that position, as that was us just last year.
Hull came at Leicester from the off and City were just not playing with the intensity of last season. Some cited the lack of N'Golo Kante being part of that problem, which in parts may be true, however I think we may have just underestimated The Tigers a little.
The Foxes were just second best all over the pitch. Chances fell to Leicester and on another day, they go in, but it just wasn't happening. Vardy missed two good chances which led to him punching himself in the face. If one chats nonsense, you know the rest.
Hull continued to press and got their rewards in first half stoppage time. City failed to defend a corner from the left with former City loanee Curtis Davies outmuscling Wes Morgan, not for the first time in the match. His header was well saved by Schmeichel, however, Abel Hernandez and Adama Diomande both went for an overhead kick and both seemingly rattling the ball in off the underside of the crossbar. The goal was eventually credited to Diomande.
City were rocked going into half time, however they were handed a lifeline just 14 seconds into the second half. A lose ball fell to Damarai Gray who pressed forward. There's no doubt he was fouled by Tom Huddlestone, however it was not inside the 18 years box, but Mike Dean pointed to the spot nonetheless. Riyad Mahrez stepped up and blasted home from 12 yards.
City should have kicked on from there but found themselves behind again just 10 minutes later. Kasper Schmeichel this time gifting Hull a second. Schmeichel threw the ball out towards Damarai Gray for a quick counter, but put too much on it, giving it straight to Hull. To put all the blame on Schmeichel is probably a little harsh, as Hull still had work to do, however they broke down the right and after more poor defending, Robert Snodgrass smashed home a left footed shot from 18 yards past Schmeichel who was rooted to the spot.
City huffed and puffed, but nothing was working. It was slow and laboured rather than the punchy, pacey style of play we are used to. Okazaki came into the fold and added a little bit of energy, but it was too late. Armartey came on for King, but didn't really offer anything to pick up the pace of the attack.
Schmeichel had to be alert from a Robert Snodgrass free kick on 82, as the Scotsman hit a powerful shot from a difficult angle which Schmeichel had to push out for a corner.
Leo Ulloa came on for Danny Simpson as Ranieri had no choice but to go for broke, but again it added very little towards breaking down a stubborn Hull back line.
Drinkwater had a chance in the final minute of added time, but his long distance shot went straight down the middle allowing Jakupovic to gather with ease.
A bad day at the office and certainly not the start we were hoping for. Last season we lost just 3 times to two teams, this season we are already on 1 loss! It will be a lesson learnt by all and I am sure we will kick on from it. It may even be a blessing in disguise.
We have however broken another record though. We are the only defending Champions to lose the opening game!
Just remember, we are champions league man! Wake up!