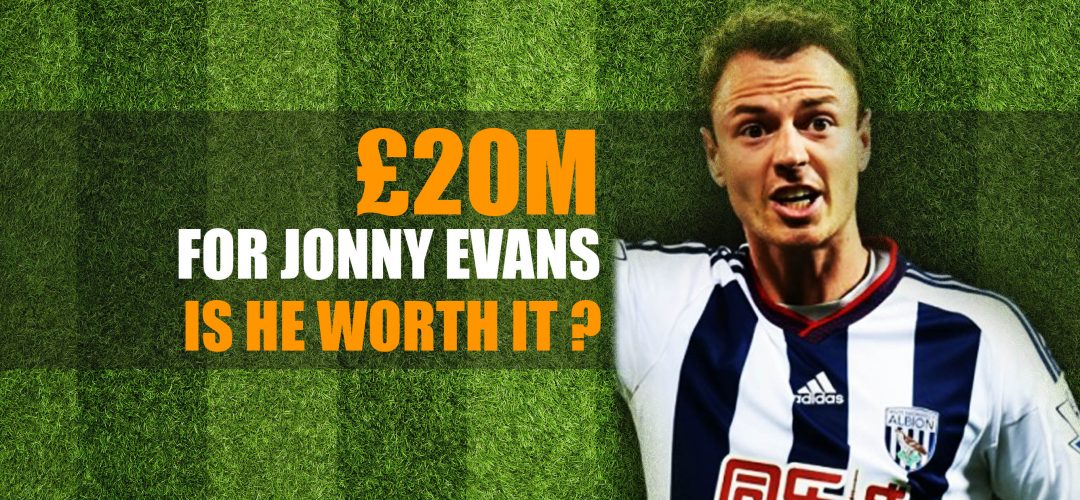 So we offered £10m for WBA centre back Jonny Evans…. but rumours have it they want now DOUBLE that for the 29year old ex Man U player …. is he worth that ? Well our poll on twitter had the following results….
22% of fans said "YES BUY HIM PAY UP !!"
19% of fans said "NO Not Worth It"
43% of fans said "GO FOR SMALLING"
16% of fans said "GO FOR GIBSON"
Well we asked the Leicester City fans exactly what they thought and here are some of their views….
Adam O'sullivan
"Good player, bad price, if we sell Mahrez for 35 and get iheanacho for 25, Evans for 20 and we ve got mcguire for 17, that's 3 top class players for 27Mill. That's good business. If we can't shift Mahrez, we're stuck with a player that's not interested in playing for us anymore and we ve spent 62 million. Got to be careful that we're not seen as a club that can be seen as paying over the odds and weak in the transfer market. I'd love to see both of them at Leicester and Mahrez shown the door, thought he was a disgrace last season."
Christopher Newbury
"He's a powerful, level-headed and solid backline leader AND (by a long shot) WBA best player, so Ofcourse they don't want him to leave… He helped them to a top half finish as their strike force was terrible! Get him in aswell as smalling (McGuire can player RB anyways) Inheacho to partner Vardy and Gyilfi to roam and the team looks insane!"
Karl Beck
"Smalling for me think he gets the rough end of the stick at times. Iheanacho be a good buy also. It shows how bad our season was not many are being linked away and need to clear some deadwood out we be lucky to get 15 million back on lazy arse Slimani"
Steve Bonser
"If WBA sell him & replace him with smalling then they will be getting the better deal. If smalling is willing to go to WBA & its a big IF, then he´ll surely be willing to come to us!"
Matt Cummings
"Do it and guarantee the inheacho deal as well there's no point gambling with players coming from abroad these are all proven in the prem"
Jason Clare
"Lets spend some dosh! Evans or smalling and ineanacho"
Carl Wood
"20 million for Evans …..dont think about smalling you ain't got enough money"
Wayne D Moreton
"Zouma think on loan, darmain at man u is for 20 million think should go for them"
James Reeves
"Smalling not Evans! £20m far too much"
Ian Cheney
"If mahrez is worth 50 million then yes he's worth 20"