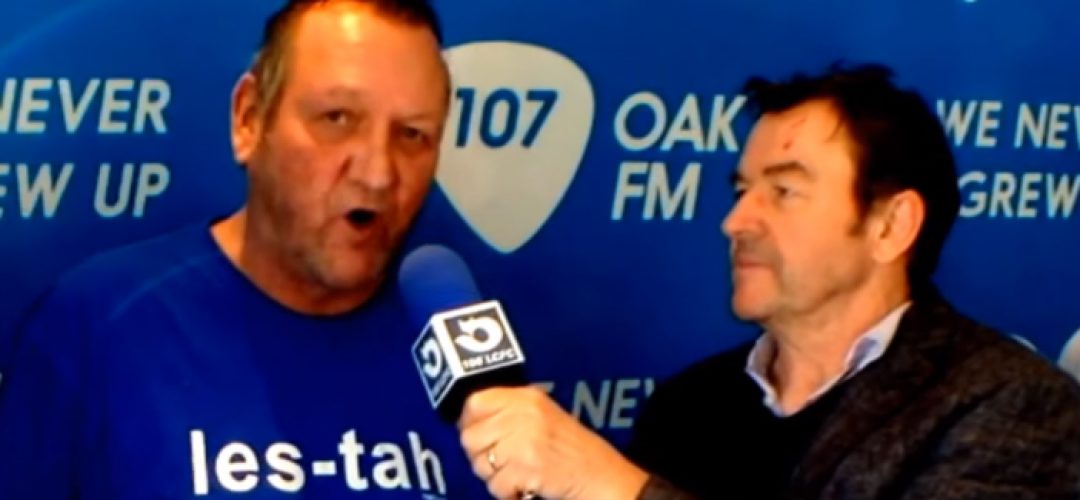 He is BACK ! Yes Alan Young is BACK ON THE RADIO !!
Where we hear you all cry… well 100%LCFC Editor Phil Holloway tells us all about it…
"Leicester fans used to love watching Youngy play around up front for us back in the 1980's, Just like Vardy does now, Alan used to put in more than 100% when he pulled on a Leicester shirt. And it is the same still today when he talks about Leicester City. He epitomizes what it is like to be 100%LCFC. So most fans will be pleased that he will be back on the radio where we can hear him and his thoughts about the Foxes. I am personally pleased that 100%LCFC is part of this NEW radio show and that the fans support has helped get YOUN9Y back where he belongs – on the Radio again !"
So where can YOU listen ? Click on the LOGO below and Listen now…
The 100%LCFC Show with YOUN9Y is on EVERY THURSDAY 7-8pm on OAK FM… tune your radio dials into OAK 107FM or you can listne online by CLICKING HERE or if you have a tablet or smartphone you can listen by downloading the OAK FM APP
So fans from around the world can tune in and listen to the show
Youn9y told us " the new show will be BRILLIANT ! Lots of funny stuff, competitions and of course we will be chatting about the games and I will tell you my thoughts "
So CLICK on any of the links, and remember to TUNE IN via the Radio, Internet or APP every THURSDAY 7-8pm !
COME ON YOU BLUES !!!