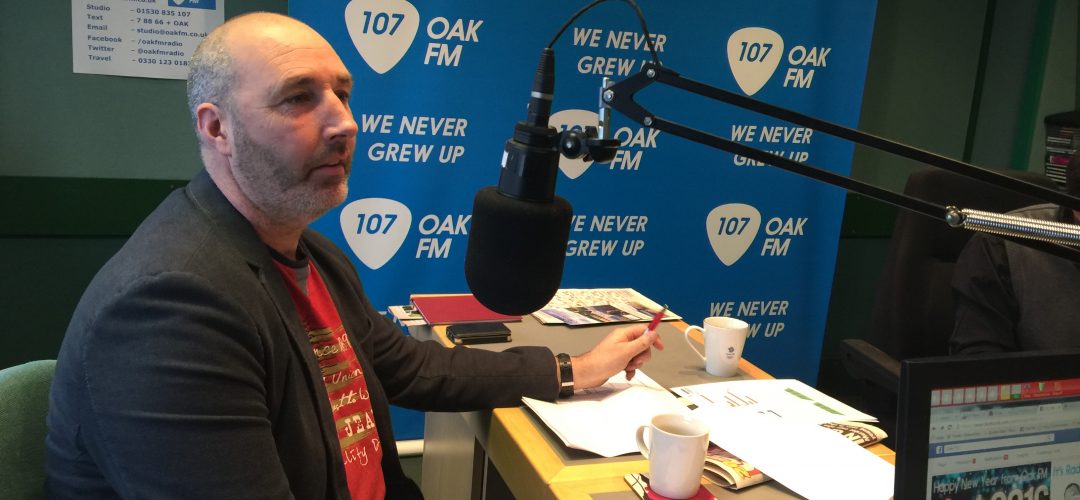 100%LCFC's very own Alan Young chats with former City keeper Carl "MUGGSY" Muggleton.
They look back at the draw with Bournemouth as well as looking forward to the double header trips to White Hart Lane to play Spurs in the FA Cup followed 3 days later by a vital top of the table game there again which will see 3 valuable points up for grabs.
Do you want an FA Cup run, or to finish in the top 4 ?
We want BOTH !!! Enjoy the lads chat here…
100%LCFC RADIO SHOW – EVERY THURSDAY
TUNE into our weekly radio show this Thursday 7-8pm on OAK FM – 107FM or click on the logo below to listen to the podcast, and here Carl Muggleton and Youngy chat for an hour all things Leicester City with Twiggy and 100%LCFC Editor Phil Holloway.
NEED TO LEARN TO DRIVE !!!???
If you want a "Safe Pair of Hands" to teach you how to drive, Muggsy is your Man !!
Yes when Carl isn't coaching at Northampton Town, he is running his local Driving School, so get in touch with Carl on 07803 368 222
MUGGSY in ACTION !!!
THE AGONY  – Play Off Final Tears !
What a day. 40,000 Leicester City fans travelled down the M1 to old Wembley in 1992, the first trip their since 1969. A trip many fans had waited all their lives for !
It was play off final day and Big Spending Blackburn Rovers were favourites against Leicester City, but a great run in had seen most of the Blue Army go to London with high hopes of getting promotion.
Carl Muggleton – a local Leicester lad, took the sticks that day, and was involved in some of the most important moments… it all ended in tears, but relive the agony of a play off final here…
THE ECSTASY –  Zippo Data Wet Dreams !
Again 1992, if fact January 8th 1992 so almost 24 years to the day, and 9000 of the Blue Army went up the A46 to Nottingham… not to play the Trees, no, this was to play Notts County in the Zippo Data Cup Semi Final Midlands Northern Pukka Pies match or whatever it was called…. It was pretty pointless… but for some reason 9000 of us went there.
And what a night. It was the old big open terrace. It was dark. It rained. Boy did it rain !!
It was a time of Beanie hats, ticker tape and Balloons – that was how the Blue Army of 92 rolled… forget clappers, we just used our gobs !
Standing on the terrace for an hour pre kick off to get a good spot, and it did not stop raining all night. Leicester went on to a famous victory, well famous as in if YOU were one of the Blue Army that night you will fondly remember it, and again Muggsy was in the sticks and we all remember a certain Ginger scoring the winner right in front of us.
It took until February that year to dry out, but it was part of the "Oohh" Tommy Wright and "Rooster" Russell era, so this one is well worth a watch !!!