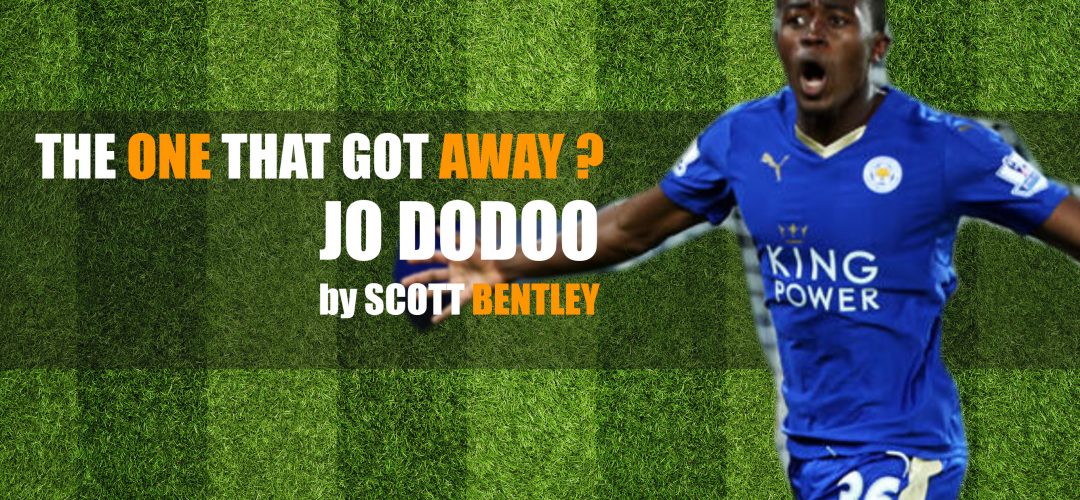 BY SCOTT BENTLEY
Digging in to transfer windows past and present looking at departures from the club and the benefits or lack of them to the club. Hindsight is a powerful thing but did we cut our losses too early? Have they went on to bigger and better things, or was it a great decision to suit all parties?  More importantly is he the one that got away?
JOE DODOO
Ghanaian born Dodoo worked his way through the youth ranks at City as a highly rated forward having signed with the club at the age of 11. From all accounts at the clubs academy Dodoo had the attributes needed with pace and power in abundance that would resemble a Jamie Vardy like role.
On the 25th of August 2015, Dodoo burst on to the scene and put his name on the back pages with a debut hat trick in a cup game against Bury. 
The players progress in to the first team looked firmly on track in the coming weeks making his home debut in the premier league and scoring his 4th goal for the club in a league cup win over West Ham. With a start like this he should have went on to become a first team player with us and from all the press coverage Ranieri gave to the player it appeared the club had big plans for him.
Strangely enough it was a loan move to Bury , the ground where he first made his name that followed for Dodoo and 1 goal in 4 games didn't exactly accelerate his progression. 
As we were all a little distracted at the end of that season we can be excused for not taking much notice of what happened next for the player.
It appeared that with the players contract running out the club were willing to offer him a new deal in what would be a similar sporadic role and with the transfer of Ahmed Musa looming it seemed he would go back to the under 23s or go out on loan again.  Dodoo took the bold move to sign his release papers with City and make the move to Glasgow Rangers in the Scottish Premiership.
Whether it was the appeal of a massive European club that found its self in the middle of a rebuilding era or simply the chance of first team football, it is a choice that hasn't yet proved a great one. Dodoo was limited to 20 games in all competitions scoring 3 goals and finishing 3rd in the league. To be fair to him though the man that came in as he was leaving  hasn't exactly hit the ground either and has already lost his number 7 shirt.
Dodoo now finds himself on loan once more, this time in the championship with Charlton looking for a promotion charge this season.
Our view?
It takes an ambitious player to turn down a contract at the club where they came through the ranks. Moving to Rangers and playing first team football would have been a great move on paper however the roller coaster ride of Rangers Football Club had a few twists and turns along the way which can't have helped a young players progression in a new league.
For now it doesn't appear Dodoo is the one that got away however the championship is notorious for its ability to make or break a career. Joe has the raw ability to make him a success and we hope he is…
…As long as it's not for Derby or Forest !