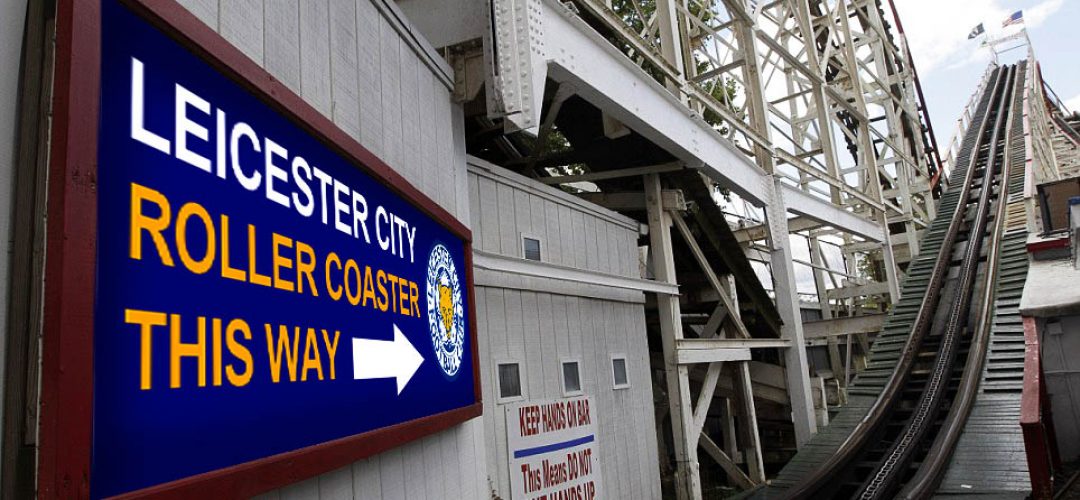 Grab hold, get ready to scream and shout, the Leicester City Rollercoaster Ride was in full pelt this weekend. What an eventful time us Foxes have to endure ! Let us not forget there was a football match on Saturday. One we really really wanted to win.
A game WE COULD have won, and SHOULD have won. If ONLY we could score !
Shall we start with a debate on City struggling to score a goal, buying the all time transfer record fee of £9m for Kramaric and then leaving on the bench in place was Nugent who has scored 2 goals [one was a penalty] in 17 Premier League appearances….
Another game where City created more than enough chances to win, but looked so nervous in front of goal. Nugent even rounded the keeper and had a tricky but open goal, and decided to pass the responsibility instead of smashing home an equaliser.
And then we can discuss touchline bizarre incidents. Nigel Pearson had McArthur slide into him, and then grabbed him, madly laughing and then wouldn't let him go.
In the end the key element of the match itself was that Crystal Palace came and did the perfect smash and grab and City were left rooted to the bottom of the table.
So did it all end there…. no the LCFC Rollercoaster went into full debate about the future of the club and the manager.
Sunday 6pm – the internet is buzzing with rumours of a meeting at the Club, followed by Sky breaking the news that Nigel Pearson WAS SACKED. This was followed by several other media agencies and newspapers also running the story. We then have had 4 hours of nothing from LCFC Official, until during the BBC Radio Leicester emergency LIVE Fans Forum, when instead of debating the Sacking, the club confirmed that he was STILL the manager !
What a weekend… and next up, its only ARSENAL AWAY……
So, from us, it is time for EVERYBODY to BACK PEARSON, Cheer the lads on, we are ONLY 4 points from safety, and as we have said all season, check the last 8 fixtures…. we can still escape, but time is running out, and we start to need some points from places like Arsenal, Man City and Spurs as well as that final home game to QPR…. So for us, the FAT LADY IS NOT SINGING………. yet !