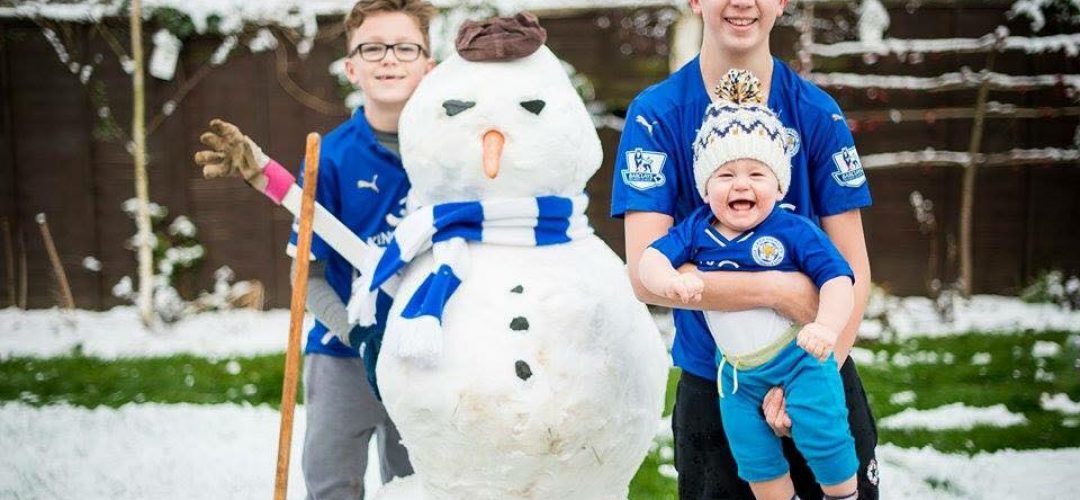 Over 80 Leicester City Snowmen Built… oh and 1 Sandman in Australia !
Leicester City are joint TOP of the Premier League, and we all enjoyed it with a Snow Day on Sunday… so we asked the Leicester City Fans "Shall we build a Snowman?"
And as usual they did not let us down !!
We have had loads of photos of snowmen dressed up as Leicester City fans, so many we thought we would make a quick video which you can watch below !!
WATCH THE VIDEO BELOW TO SEE THEM ALL !!
We even had a SANDMAN sent in from Australia as our #FarFlungFoxes joined in !
We had 3 winners who each won 2 Pizza from our pals at Peters Pizzeria, and they were MANDY WINDRAM, CRAIG DEAKIN, JADE McCall.
These are the winning photos…
For more information about 100%LCFC contact our Editor Phil Holloway 07968 418 660 or tweet him @philholloway71 or email him phil@hollogram.com
Thanks to our pals at PETERS PIZZERIA for the prizes of PIZZA to the winners !!!