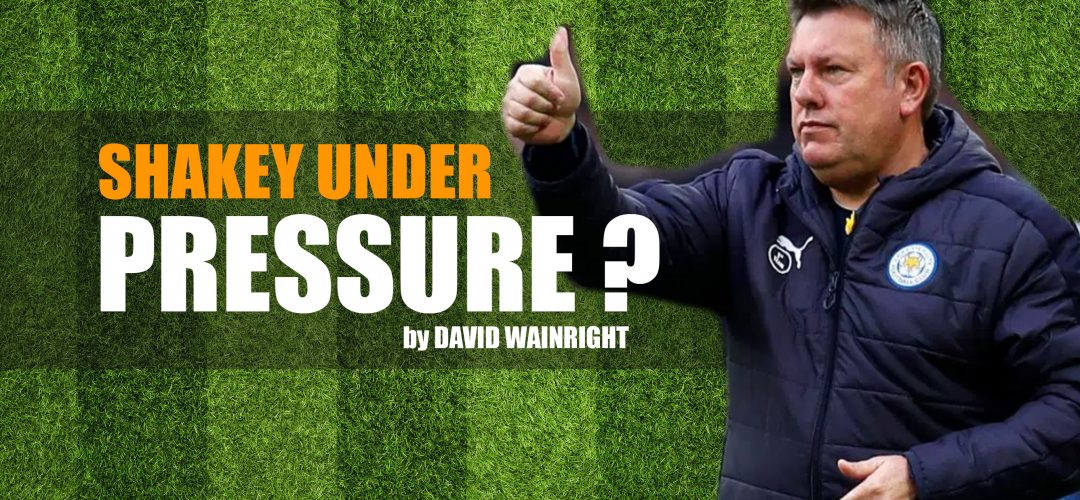 Written by 100%LCFC Away Day Fan reporter DAVID Wainright
As Leicester City's current run of form of only five points from seven games since the start of the season, pressure would appear to be mounting on the under fire Craig Shakespeare. All this despite that whilst as Caretaker Manager he managed to win seven out of his first ten games; breaking managerial records set by famous names such as Pep Guardiola and Jose Mourinhio.
Unfortunately since those first ten games; his first ten as permanent manager doesn't make pretty reading with only six points accrued over the back of last season and the start of this.
There is the train of thought that results are bound to improve under the player's "friend" but when the "good cop" has to become the "bad cop"; when he gets the job permanently results are going to eventually tail off and another change in this trigger happy era is inevitable. Where Shakespeare comes across as very affable albeit with a certain air of "I'm tough enough to do this"; the general consensus amongst the fans is that his background solely as a coach and faithful sidekick to Nigel Pearson and Claudio Ranieri goes very much against him.
There are several examples of where this has happened most notably when Roberto Mancini won the Champions League as Chelsea Caretaker Manager but was then unceremoniously sacked by Roman Ambramovich early on the next season.
Perhaps the players need a bigger name to motivate them out of their current malaise; when there are such big names out there such as Carlo Ancelloti and Thomas Tuchel which would be the big names that the owners King Power crave; as they seek to get somewhere near the achievements that have been made over the last few seasons.
But we also have to consider that the Leicester City's achievements over that time were a complete oddity and similar feats had been achieved breaking transfer records and high wages paid at the same time. Whether or not these glittering European names would have any interest in managing a team like Leicester remains to be seen.
If he is to be given time, we must also consider the tough games that the fixture computer has dealt him this season; playing four of the potential top six in the first seven games is far from ideal. The month of October should hopefully point Leicester and their fans in the direction they are heading; with visits from West Bromwich Albion and Everton plus a visit to the Liberty Stadium to play Swansea City. There is no real reason why they shouldn't accrue nine points out of the nine available which leaves Shakespeare in a stronger position.
No doubt this would also leave the fans feeling that he is "the man for the job" and he can relax and get on with job in hand of "managing" Leicester City.
Is Shakey under Pressure ? We ALWAYS want YOUR views !!