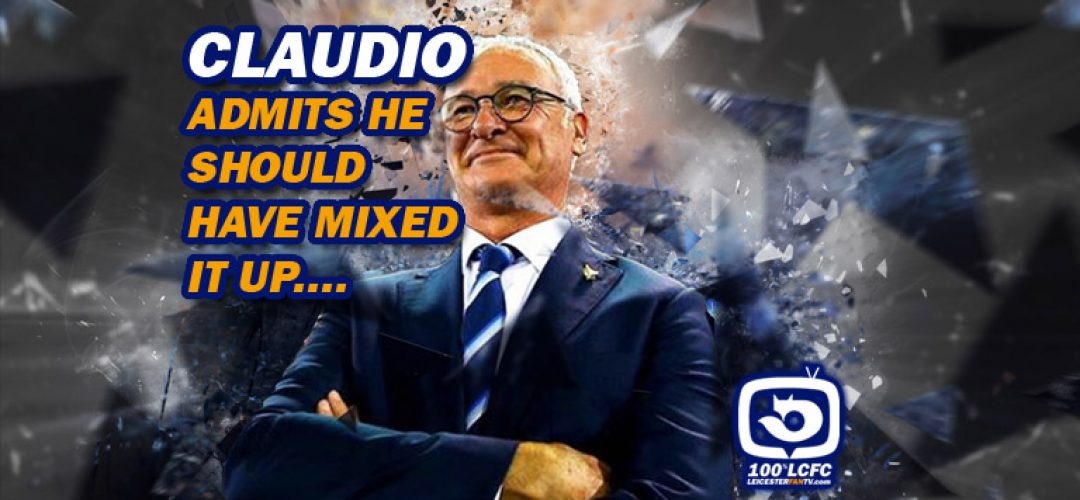 Things in the Premier League are not going too bad, but they are not going as well as we all hoped. Claudio Ranieri gives his honest views on what many fans thought was a very dull game against Southampton at the King Power stadium yesterday.
the MotD pundits give us their views on the squad and with Musa, Gray and Kupstka on the fringes, perhaps it was time to mix it up a bit…. Let us know YOUR thoughts.
WATCH HERE FOR RANIERI POST MATCH CHAT…
We asked the Leicester fans if they think players like Musa and Kapustka should be seen more….
Will Ashfield
"Getting disappointed with the lack of game time for Musa, Gray, Kaputska…. 7 games in 22 days and you can tell our team is tired…"
Mark Wrack
"We spent millions in the Summer to maintain our position as a competitive top Prem side yet still punting out King & Schlupp as back up with big money signings/talent Kaputzka & Musa not even sighted. Can't really describe this as a move in the right direction tbh… totally bemused by it at the mo."
James J O'Connor
"in all honesty I think everyone is struggling to come to terms with what to expect from the side this season. that includes the fans, the players themselves and everyone associated with the club. what's concerning is the lack of rotation needed in a season where we are/were challenging on 4 fronts. all the new signings have been underwhelming so far but with the lack of game time they are getting, whether that be through injury or not being picked in the squad, how can we expect them to improve and learn the ways of this league? training will only get you so far and more game time for the likes of Musa and kapustka and others on the fringes needs to be afforded to them by claudio. a little gamble here and there is what might spark this team into life"
James Berry
"The lack of sightings and gametime for Musa and Kaputska is very bemusing. I dont even know if Mendy is any good because he has been virtually injured since we signed him.
The team just looked tired and out of ideas. Probably the worst and most frustrating home display since Hull during our relegation battle two seasons ago. They look disjointed with barely a fraction of the intensity they showed last year. Seven games in twenty-two days will have an impact but THAT much of an effect for who are supposed to be professional athletes are paid thousands every week to perform where and when it matters most. This may divide opinion, but I fear that with the Premier League title achieved, there is not such an incentive this time around, and our signings are struggling to adapt to the style that won us the title last season. And the ones that won the Premier League look dead on their feet. There is no question we have been found out, and that the excessive workload is taking its toll.
This is where Champions need to live up to their name and fight. Prove why they won the title. Show that the loss of one player does not make a team, and trust me, am sick and tired of people constantly referring to how much of a loss he was when he completed his stepping-stone process and hopped off to Chelsea where he is suddenly not loving life anymore, well no sympathy from me. Because right now, we will be looking for mid-table at best. Poor Claudio had his arms folded on the touchlines today, almost like he had no idea why so many players are faltering at the same time, that poor man could not do any more. And from the stands, I usually have something to say about the formation, playing style or the players themselves. But today, I didnt know where to begin. We need to adapt, and quick. Champions League is a bonus run, our Premier League status is of the utmost importance. Let that never be forgotten."