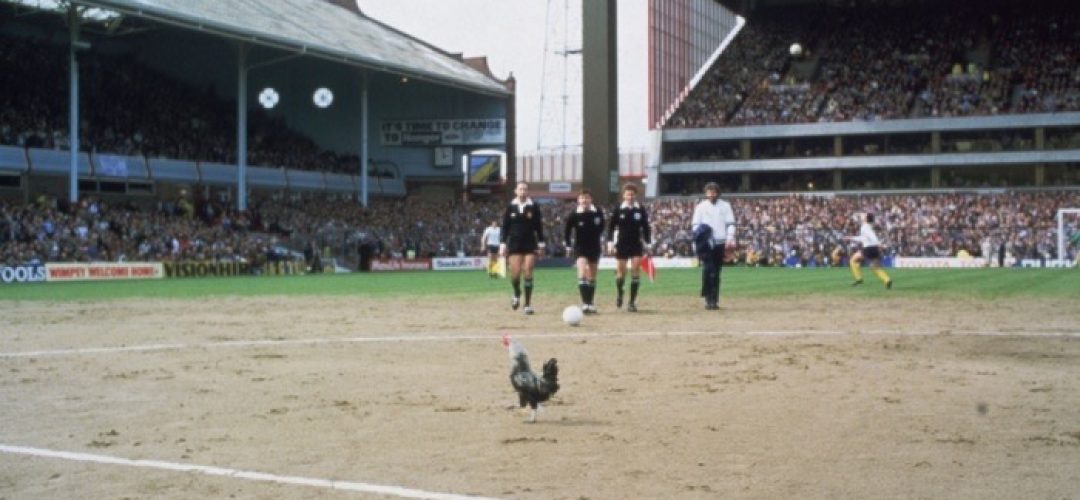 So it's one of those days, which is more important … The FA Cup or the Premier League ? It's probably goes without saying that staying in the Big Time Premier league is the number one priority, without a shadow of a doubt.
Gone or the days where a cup competition comes close to the week in week out glory of playing the biggest teams in the country.
But we still love the romance of the Cup. Leicester City have not had a really decent FA Cup run since we went to Villa Park and played Spurs in a Cup Semi final in 1982.
What a run that was. YOUNGY in goal in the quarter finals, and then playing Spurs when they were in one of the best ever patches in the early 80s with the flair and skill, City went into that game as under dogs.
To be fair, City could have won the game, but a looping OG from Wilson, and poor Tommy Williams breaking his leg and things were just not meant to be… And caused a certain 11 year old to cry most of the way back home in his dad's Rover !
Today's game against Newcastle will be an interesting one, as there are two schools of thought from the fans.
1) let's carry on the great away work at Hull and Liverpool, fans plea with Pearson to stick with the same side and not to change the better team we seam to have found. We all remember the Huddersfield Cup tie a couple of seasons ago where a changed City side lost, and then went on a record breaking loosing streak ?
2) give some of the fringe players a go, let Wood and Knocky show their stuff. And get fit for when Mahrez and Jeff go off to the African Cup of nations. The Prem is the most important thing, so DONT waste time on the cup.
So which camp do you throw your hat into ? Option1 or Option 2 ? Let us know your thoughts, but Home win today could be another tonic in the revival of our season don't you think !?
City Fan Olivia Cornish says
"Put a strong team out but who's to say our bench isn't a strong team, they were part of last years league winning side: Moore, knockeart, wood and maybe even bring Lawrence in for a run. Some of our regular lads need a rest but a cup win could bring us confidence. Also we should use schlupp and mahrez while we have got them"
Neil Proctor says
"wins bring confidence,,,a cup run would be a massive boost for all…we all remember what happened when he played a weakened side against Huddersfield a few years ago…it knocked em for 6,,,,,GO FOR IT I say"
Simon Brown says
"Been a tough Christmas period so for me I'd use the squad. Definitely Moore Upson if 100% fit Lawrence Albrighton and Knockaert"
Mark Sandford says
"I would tell the team to go on the attack as that is when we are at our most dangerous, I get why Nigel is playing cautious initially but when we are behind and go on the attack we look a a higher class. Go for it Nigel "
And perhaps the best words of wisdom…..
Chris Holloway warns us all….
"One word… Wycombe. Play to win!"