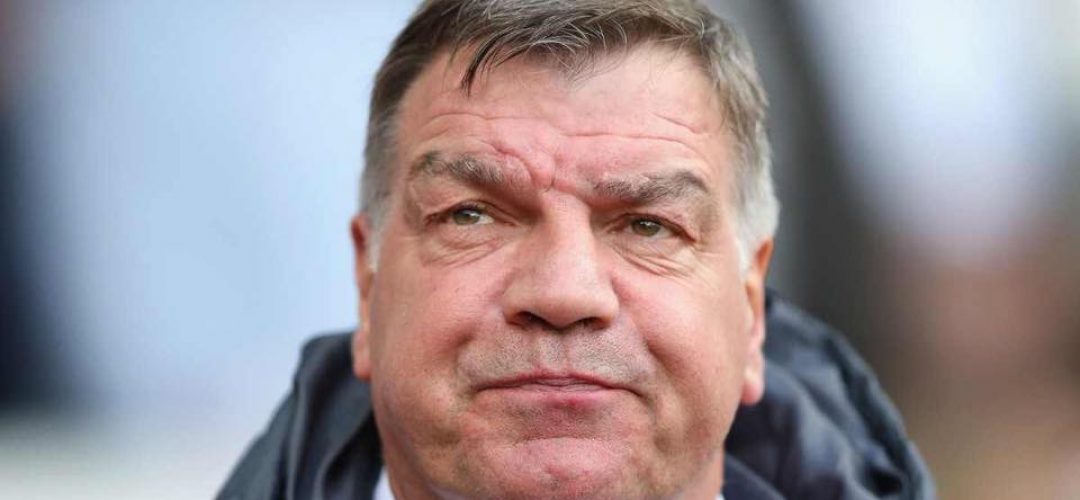 So who will be next in the hot seat at the King Power ?
Many names have been suggested, and we know that our Thai owners have BIG ambitions, so perhaps rumours of Jurgan Klopp are not that daft, but for us one name seems to look right, we are not that excited but Big Sam probably would be a good fit for Leicester City at the moment and here is why….
Big Sam wont be every City fans first choice new boss but take a CALM moment and think about him….
A similar outspoken no nonsense type of character to Pearson. His track record is good , more than good if you are honest and he has steered some unfashionable clubs to decent premier league finishes from Blackburn to West Ham.
He knows the Premier League inside out. In honesty he probably is a fair choice and would stabilise Leicester City in the Premier.
So take a moment, think things through and then comment YOUR thoughts about the bookies favourite to take over……..
The Leicester Fans Views….
Benny Royston
I'd take him today! Crack on – he got West Ham into Europe, played attractive, attacking football once he's got the right players in for the job – and he'd have better ones at Leicester. Get him in and let's push on into Europe!
Mark Richard Carr
Big sam Ughhhhh. No thanks that dinosaur can do one with his shite football. Lennon is another one. Anybody can win in Scotland. Not ready for the prem. No thanks.For me i wouldn't mind seeing Moyes. His Everton side played some neat football. Hiddink is available now but would rather hav a manager with some years left in him. Klopp/Ancelotti we have no chance of getting so forget them. Gonna be an interesting summer now
Dino Wilkinson
He had players like Djorkaeff, Eidur Gudjohnsen, Jay Jay Okocha and Ivan Campo at Bolton. Did well with Blackburn, took West Ham up and kept him there. Read this and say he's not right for where we are now (we are not getting Klopp and an untried Cambiasso or inexperienced Lennon would be a massive risk):
Mark Sloan
Those that want Mon or Lennon or even Walshie need to take off their foxes tinted glasses! MON legacy as a City legend has been sealed, Lennon is unproven and id say thus far unconvincing in English football management, Scottish leagues are a different animal! And Walshie…great ambassador, legend, but not a manager.
Klopp (however it would be a far fetched ambition)
Laudrup, knows the league, got shafted I believe by Swansea.
Big Sam, is a very realistic and a very good option despite what the nay sayers believe.
C'mon, City fans, Nigel has gone now, I personally am disappointed by the whole situation but we must keep.the faith and move on, atleast he was sacked Pre-official transfer window opening, before pre-season, so any new manager has a clean slate and a full summer to work with the squad
Greg Graham Topliss
He would be a great replacement in my opinion come on we wont be getting top 5 any time soon and this man would keep us up till we are ready. He could quite easily bring in some big names and give some of our younger players a good chance! Id happily see him takeover
Brenden Chivers
I remember when he took Bolton up to the premier league and they were our first match of the season at home and we got stuffed 5-0. Far from being boring..
Luke Andrew
I've not been a big fan of his in the past but I actually think he could be a decent appointment at this time for city. We need someone with experience to stabilise the club with a proven track record in the prem. Big Sam fits the bill
Luke Johnson
He is the safe choice, but laudrup lennon or klopp if we pay him enough would be exciting !
Shaun Varnham
I think Klopp is a bit unrealistic, Big Sam is about the best option. He will keep us in the Prem. If the owners are serious about getting us into the top 5 however then at some point they will need a fecking good manager like Klopp.
Danny Bird
I was thinking the same thing last night. He will establish us as a long term prem team rather than a Yoyo team. Worth considering
Craig Sanders
Anybody who thinks we have a chance of getting Jurgen Klopp is seriously deluded. He has a clause in his leaving contract saying he can't join a team for a year.
Nick Henson
At least if Allardyce joins us we will never be accused of playing attractive football. Lennon is a big no no as is Dyche they have no decent track record in England.
As long as we don't get a boss like Redknapp that splashes all our cash on players that sound good but don't want to play I'll be happy
Jim Fay
One of the worst English managers ever – boring, boring football is what you can expect if you go for this guy !
Rory David White
Teams play horrible football under him not nice to Watch but gets the job done
Scott Davies
If you want to keep the team together, then it has to be Phillips and Cambiasso. Yes they aren't experienced but they have the knowledge of the team, they have the rub of experience from Pearson and they have the heart and passion. I'm extremely underwhelmed by Big Sam. Phillips and Cambiasso buy us time. We are hardly in a position to bring a new man in who wants a complete overhaul. Give them a 1 year deal and see what they can do. Anyone we bring in is a risk, so stay with what we know.
Kate Hillbilly-Badger
Still need convincing….
Russ Lowe
Would expect they already have someone in mind, these things don't just happen overnight so would have expected moves to be underway. Big Sam could do a good job for us but never has sides that you would say are exciting or have attacking flair
And the final words go to 100%LCFC Editor, Phil Holloway who says…..
"He won't be the fans no 1 BUT he would bring stability and he knows how to grind a top 12 finish which in BPL season 2 would be fantastic…. I'm not wowed but there is good footballing logic to go with him. Over the last 15 years in the Prem there are not many managers who have his consistent results"