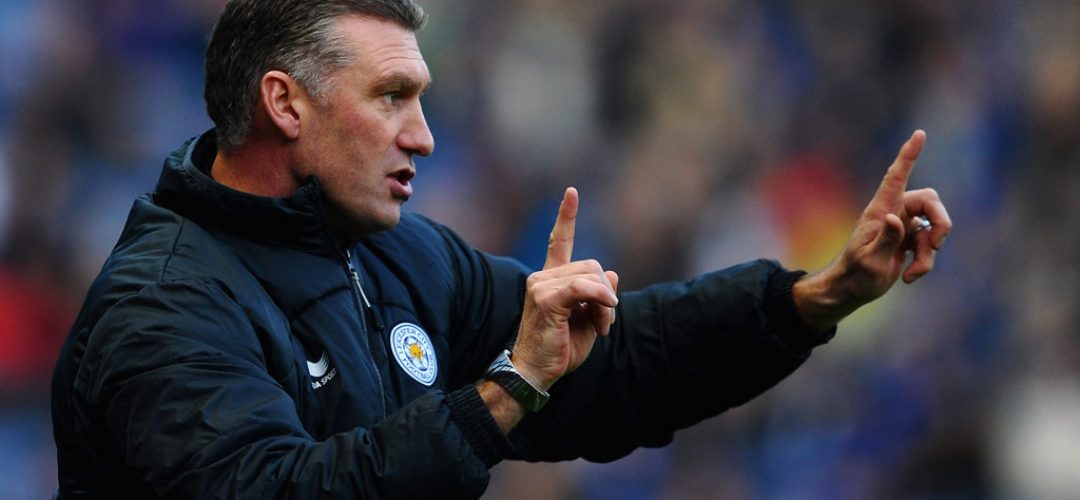 Throughout this season, Leicester City fans have had their fair share of frustration and disappointment. Results haven't been going their way and boss Nigel Pearson has taken the brunt of the anger. However, his perceived arrogance has meant the media struggle to get answers out of him regarding a lot of more controversial issues as well as his tactical decisions. Below is a collection of questions that City fans would like to pose to their manager and hope for an honest answer.
What's happened to Marc Albrighton?
One of Leicester's summer acquisitions was former Aston Villa winger Marc Albrighton. An out-and-out wide man, Albrighton seemed like the perfect person to compliment fellow signing Leonardo Ulloa's aerial presence. However, once the season started, he seemed to disappear. Conspiracy theories flew around; had he picked up an unreported injury? Not worked hard in training? Slept with Pearson's daughter?
When he was finally named in the starting XI, impressive performances against both Newcastle and Aston Villa caused fans to push for him to retain his place in the side. However, he was once again dropped for the visit of Stoke and, bizarrely, youngster Tom Lawrence was chosen off the bench over him.
So what could Pearson's reasoning be? There are only two starting spots available for wingers. Few would suggest that Riyad Mahrez, who has looked head and shoulders above his teammates at times this season, should be dropped to accommodate Albrighton. On the left, Jeffrey Schlupp, who has looked an infinitely better player than in previous seasons and remains City's second top goalscorer this season, albeit with only four to his name. Perhaps he would argue that he has no grounds to drop either of this pair after what has been a strong season for both. However, Mahrez's time away at AFCON was the perfect opportunity for Albrighton to showcase his talents had he been given the chance by his manager. Schlupp's descent in form recently has also unlocked a door that Pearson refuses to open for the man with what could be vital Premier League experience. The confusion continues…
Do you think you were naive in thinking the team from last year were good enough to stay up this season?
Let's not be overly humble here – Leicester City absolutely dominated the 2013/14 Championship season. 102 points and numerous records broken showed that they were, in truth, one of the best sides to ever grace the Championship. Many believed that this meant that same team would be good enough to launch an assault on the Premier League capable of culminating in survival. Again, most believed that the summer signings were strong ones; City brought in the likes of top scorer Ulloa and Champions League winner Esteban Cambiasso. However, it was clear to see that Pearson had faith in his second-tier-winning squad – demonstrated by the fact ten of City's XI on the opening day of the season were returning squad members.
Unfortunately, too many of those players haven't made the step up. Captain Wes Morgan has struggled (more on that later), Kasper Schmeichel's weaknesses were exposed until he picked up an injury, even last term's Player of the Season Danny Drinkwater was amoung the list of players accused of not coping with the higher quality of the Premier League. It is without doubt a major concern to Pearson and his management team that so many of the players who had previously shown their ability have suffered drops in form.
However, Pearson was previously, if not any more, regarded as a top class manager by the vast majority of City fans. How could he not realise that the team he trusted so highly were not capable of the task in hand? Well, a trawl back through online forums, Twitter, Facebook etc. reveal a lot of City fans actually had the exact same faith in the Championship squad. It seems rather hypocritical that some of those fans are now the ones blasting Pearson for having the same views they did. It can be argued, though, that as a professional manager, the Foxes' boss should have been able to recognise issues that the average fan cannot. For a man with a clear disregard for the media circus that surrounds football, it is hard to imagine he was blinded by the plaudits thrown at his team by those in the journalism industry.
With hindsight it seems that Pearson possibly didn't have as much faith in the team as we think. He clearly wanted more striker options than he had at the start of the season (demonstrated by bids for the likes of Troy Deeney and David McGoldrick). Even after signing Andrej Kramaric for a club record fee, he still wanted to pick up Mainz striker Shinji Okazaki. Yet City fans waited patiently to be linked with players in other positions, particularly in the defence and left-wing department, and were left disappointed come the 11:00 end of Transfer Deadline Day. We know Pearson likes to keep his deals quiet and there is always the possibility they just didn't ever reach the media but, in today's society of Sky Sports' glaring yellow 24-hour rolling news and countless tweets about the tiniest piece of gossip, it's hard to keep a story quiet nowadays. Either way, fans must make their own mind up about whether Pearson was naive in his trust but it would be very interesting to hear from the man himself on this one.
Why do you continue to pick struggling players over in-form ones?
When Marcin Wasilewski was drafted into the starting team, Leicester's defence looked more solid almost instantaneously. The Pole's experience and quality shined through during a tough period for the team and perhaps saved them from a few embarrassing results at times. Alongside him was Wes Morgan, the club captain. Morgan has had a difficult season, with a number of individual errors proving extremely costly. However, since the switch to a back three and the introduction of Robert Huth and Matt Upson, Morgan has been the one to retain his place. Obviously, dropping the captain is a huge decision and perhaps one that the manager isn't prepared to make but rather than being an individual case, this is symptomatic of the school of though that states Pearson doesn't pick his players based on form. Further examples are the aforementioned Marc Albrighton, Paul Konchesky retaining his place and Leonardo Ulloa, club top goalscorer so far, being dropped.
It is hard to argue a case against in-form players being played. After all, the very basis of football management is picking the players who are going to play best for you. Perhaps it may be said that tactics come ahead of personnel and, sometimes, the system played does not suit certain players. Do you need your captain in the team barking orders at his comrades when an unfamiliar formation is being played? Do you need the raw pace of Jeffrey Schlupp rather than Marc Albrighton's crossing? Is Jamie Vardy's speed a better option than Ulloa?
Unfortunately, Pearson's usual stubbornness is amplified in the case of his tactical decisions being questioned. Understandably, he does not want to divulge information about the way his teams are asked to play in the mainstream media, where opposition managers can easily find it. It would be interesting to find out the reasons behind these players being left out, or in for that matter. Whether the manager doesn't recognise the form they're in, doesn't feel they fit the system or another unknown reason will remain a mystery for now.