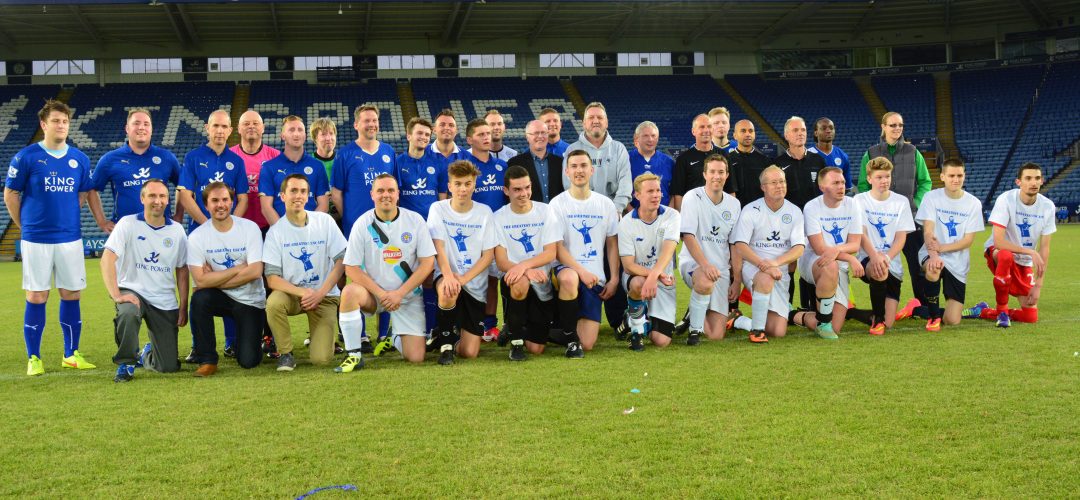 100%LCFC is all about the Leicester City fans, and after another tremendous season the team here arranged an end of season match at the King Power stadium.
Two teams of City fans played a friendly match with Leicester Legend Alan Young the boss of one side, and Radio host John Sinclair as the other manager.
The score doesn't really matter, so said Youngy after the game…. but Sinky will tell you his half time master stroke turned a 1-0 defeat into a 3-1 away win !
Best of all the fans raised over £1000 for the Foxes Foundation !
Same time, same place next year !?
Watch the action here in our Video of the event….