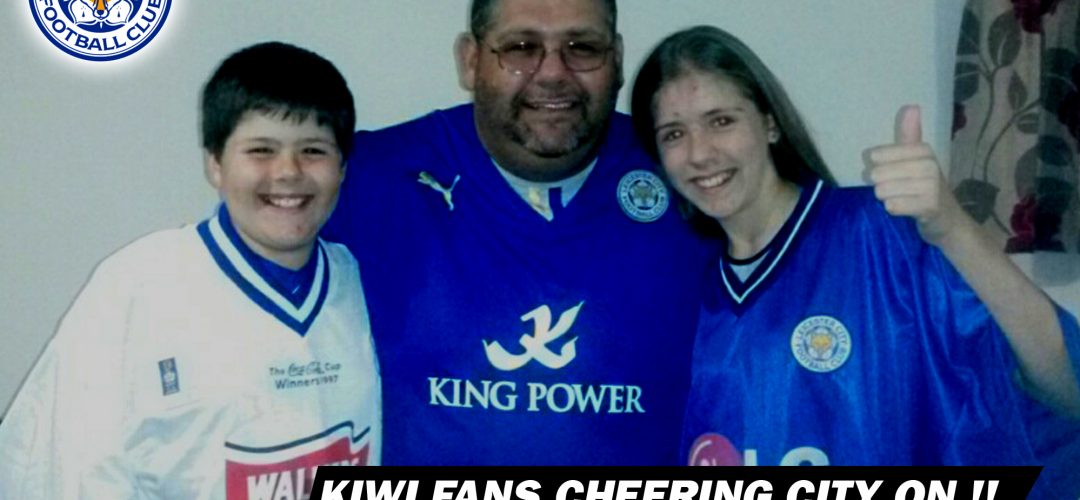 Where are YOU ? We are always looking for #FarFLUNGfoxes…. email us with YOUR details and let us know where in the world YOU are cheering Leicester City on From…. And that is just what ASH from New Zealand has done….
Ash tells us :
"We are far flung foxes down here in NZ!! Attached is a photo of my son George (wearing my 1997 Coca Cola Cup winners shirt), my daughter Christie (wearing my LG sponsored shirt) and me in last seasons shirt. We are cheering our team on from down here in Christchurch NZ!!
I came here when I was 4 and from when I was old enough to understand football have followed my beloved foxes!
My mum and dad have told me about going to Filbert st when they were kids.
I have never been to see our team play live but I watch the games on-line, hang out for updates in the wee hours of the morning  on my phone and catch our weekly EPL highlight packages where I can. It has been a great late rally and we are enjoying the great escape!!
KIA KAHA (Stay Strong) LTID!!!!
Cheers Ash and his NZ Foxes!!
Now that's fantastic support from Ash and the NZ #FARflungFOXES !!!