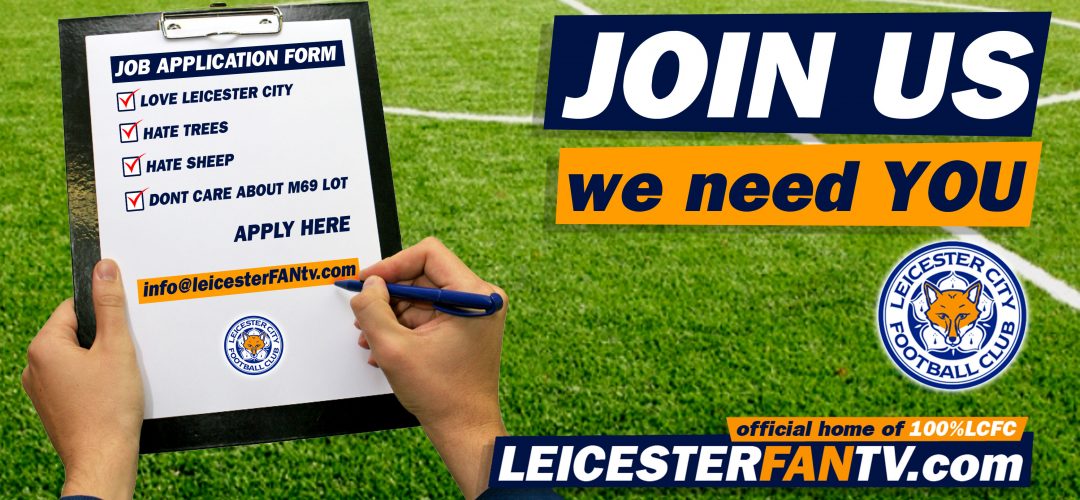 Are YOU a Leicester City nut ? a TRUE Fox ? A member of the BLUE ARMY !?
We guess YOU are if you are reading this web site, and if you are not… then Sod off !!
We are 100%LCFC and we ONLY care about the greatest team in the world, Leicester City Football Club.
We write match reports, create podcasts, video and graphics… all from a FANS point of view ! We are NOT Sky Sports, or the BBC and we are NOT the club itself…. but we give the FANS views, and allow the fun and debates to rage… so could YOU have something to offer ?
We are looking for FRESH TALENT who can be part of our content creative team. Join us on web cast video shows ? Or in the studio with Alan Young and Co ? or simply write a match report from where you saw the game….
You DONT have to live in Leicester, we love the #FarFlungFoxes around the world
Interested ?
CLICK HERE and tell us more….. we want YOU !!!