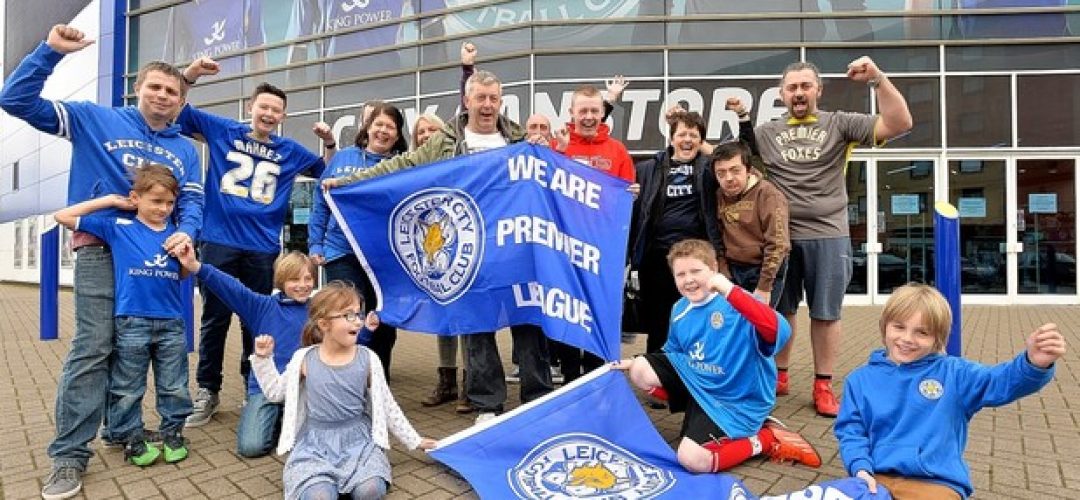 Well the transfer window is SHUT !
We asked the Leicester City fans "Has Nigel Pearson Done Enough" business in the January Transfer Window to keep the Foxes up where we all hope we will be come the end of the season.
With 3 new players, Huth , Kramaric and Schwarzer joining the ranks, the fans have a mixed response to our question….
Leicester City Fans Comments….
Craig Shaw Schwarzer
"good signing. Huth – fantastic signing. Kramaric – Unebleivable signing. Ok, maybe there could have been a few more, but then again wouldnt too many changes mess up the dynamics of the squad? And as pearson said, there's no point in spending for the sake of it."
Aaron 'Oscar' Delves
"To be fair we haven't yet been hammered and I believe we may just get through it by a game at the end! Next season we develop, Rome wasn't built in January!!"
Phil Holloway
"We CAN still escape relegation. We are three points from safety. If you offered me a chance that on the last game of the season we can stay up with a win, and results our way, then I will take it now….. BUT personally disappointed by this transfer window. This was a chance to get some extra umph in to the team and have instant impact ! Let's hope we escape…."
Daniel Green
"Keep the faith this team brought us to the big time"
Lubka Leszniwskyj
"We need strong young fast legs like Dyer last season. We still need to KEEP THE FAITH!!! LTID"
Simon Bilson
"You can't just buy for the sake of buying.. QPR did two year ago and are still paying the price now"
George Daniel
"Oh wait.. What about QPR a couple of season ago. Signing huge names, where did that get them?"
Mark Wrack
"Damage was done last Summer… NP decided that last seasons Championship side would be good enough in the Prem with just a couple of additions… how wrong can you be. Just 8 points gained in the last 4 months,  shameful."
Pete Johnston
"We are staying up !"
Ryan Kind
"All seems so pointless right now can't believe we have spent 10 years trying to get InThe prem and finally get there and looks like we are going out with a whimper!!! Cannot believe we haven't done more business in the transfer markets!! Poor show really! fear for us now!"
Craig McPheator
"Lacking another 3 quality signings"
Marco Hendrick
"It breaks my heart to say it. But I fear relegation. Poor poor transfer window. Look at what West Brom have brought in. Three quality PL players"
Dean Partner
"No left back????? No midfielder to create???? We are so short it's untrue but we have to believe it's ok having 5 strikers but when Mahrez doesn't play we have no creative players"
Carl Scott
"I think Pearson did well strengthening but still feel we are a central midfield player missing but in Pearson I trust so COME ON LEICESTER "
Matthew Walne
"By all accounts we've tried to get some good players in from overseas but let's face it when you're bottom of the league it's not easy to attract who you want. Remember what got us in to the mess in the first place was paying over the odds for rubbish players."
Robin J D Popley
"No is the short answer. Not in a month of Sundays is the longer version. Appalling business – no one should only come out of this window with 3 signings in the position we are. We really have messed our big chance up now in my honest view; typical of us though. Wait 10 years for the opportunity and then…well, having a very rigid transfer policy in this league gets you what you pay for – not very much."
Nigel Doherty
"Not a chance.. No strength in midfield, No specialised left back. Pearson has once again shown he is incapable at addressing our major flaws, and admitting that our central midfielders have not lived up to expectations…!!!"
Ben Spiers
"Yes. I think we have the players capable of staying up, its just finding the momentum and confidence. In Pearson we trust."
Sam Walton
"Great signings !! Like PEARSON said its a tough window and hard to sign players from this position! So considering that I think we did good! Great signings"
Stephen Woodford
"Huff loan.. only one signing .. its a joke. Sitting bottom.. needed defenders n a midfield …"
Jez Deacon
"If Pearson didn't keep swapping things around then a settled team would play better. I hope Huth comes in and replaces Morgan he is not good enough."
Lynette Fuller
"Think they have done there best ! When your where we are in Prem it's hard to sign players. Good luck lads. LTID"
So a mixed response, and only time will tell ! We hope Nigel Pearson has done enough, we are only 3 points from safety and if we go into the last 2 or 3 games still with a chance of staying up then we are in with a shot…. Good Luck Lads !!