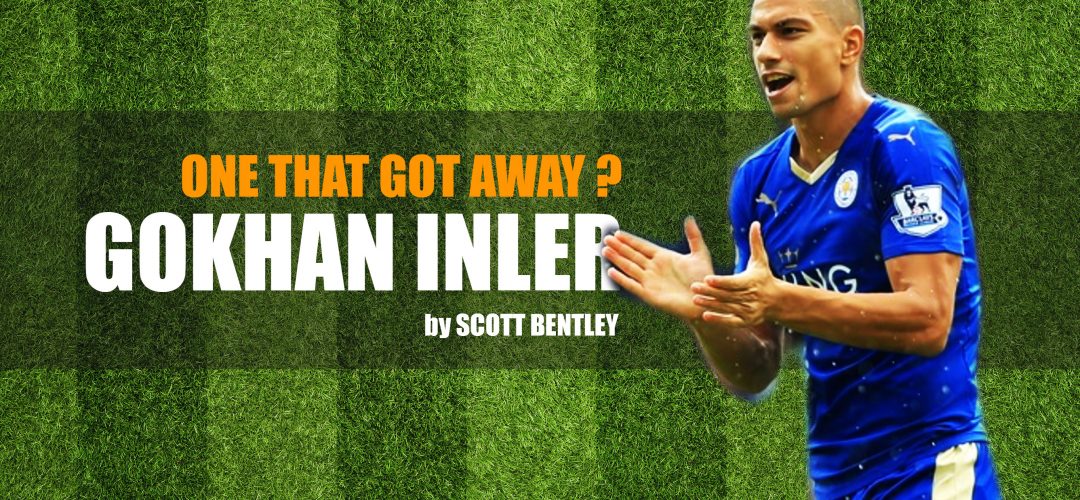 Digging in to transfer windows past and present looking at departures from the club and the benefits or lack of them to the club. Hindsight is a powerful thing but did we cut our losses too early? Have they went on to bigger and better things, or was it a great decision to suit all parties?  More importantly is he the one that got away?
Written by 100%LCFC Scott Bentley….
GOKHAN INLER
259 appearances in Italy's top flight, 2 Copa Italia wins and 89 full international caps with Switzerland.
Surely you can't be a bad player with stats like that?
Unfortunately with only 7 appearances in all competitions it was a short and sweet spell wearing the blue of City for Gokhan Inler. Don't get me wrong he did achieve the minimum of 5 appearances required to collect a league winners medal so the history books will always read..  Gokhan Inler – Premier League winner with Leicester City.
Inler move to City in a deal reported to cost between 3 and 5 million.  At the time this seemed a great deal for a player at the peak of his powers at a top team in Napoli. This combined with the void left by Esteban Cambiasso seemed to be a match made in heaven and the sales of his shirt number from the club shop reflected this. 
Initially he started in that middle slot and despite not immediately living up to the standards of his predecessor, Inler didn't look too out of his depths in a new league. It was arguably the title winning decision to move Ngolo Kante's role in the side that prematurely ended his Leicester career.
Having played on the right hand side to start, as soon as Ranieri moved Kante to the middle alongside Danny Drinkwater he was unable to drop him. A partnership made in heaven struck between the two and Kante soon rounded up the plaudits and comparisons to fellow Frenchman Claude Makelele. For Inler opportunities from this moment on were hard to come by and when reports emerged of a potential loan move to whipping boys Aston Villa emerged in January, it was clear the club were willing to offload.
Despite this Inler finished the season with us and may have felt like the odd one out during the title celebrations. 
One thing we can say about the player is that he remained dignified in the press throughout. We can't know how he behaved during daily training but in the public eye his head never seemed to go down and he always looked sharp while playing for the under 23 sides.
Why didn't it work out? 
Quite simply, we can't work it out. Theres no denying he was a class act. Players rarely earn moves like a 9 million pound transfer to Napoli if they aren't. Missing out on the Switzerland squad for Euro 2016 having previously captained the country must have been the nail on the coffin for him and unfortunately it seems this was a case of wrong club at the wrong time.
Following his only season with us the player must have craved home comforts to try and revive his career.
During the summer of 2016 he moved to Besiktas in Turkey having represented Turkey at under 21 level. Sadly for Inler this also was not a successful move. Bigger careers have been broken by a single campaign in the premiership and this looks to be no different. This year he moved on yet again to Istanbul Basakeshir FK remaining in the Turkish Super League, now with one of the capitals lesser known clubs.
100%LCFC VIEW : This is a transfer that really SHOULD have worked. If this saga had happened during any other season we would probably be more disappointed. Judging by his moves post Leicester Gokhan Inler is NOT the one that got away. He is however the one that just couldn't make it work.When analysing the history behind the transfer and nature of the move it does start to remind us of Vicente Iborra.. Hopefully he does just a little bit better. 
WHAT DO YOU think about Inler… and IBORRA !? We want YOUR views….