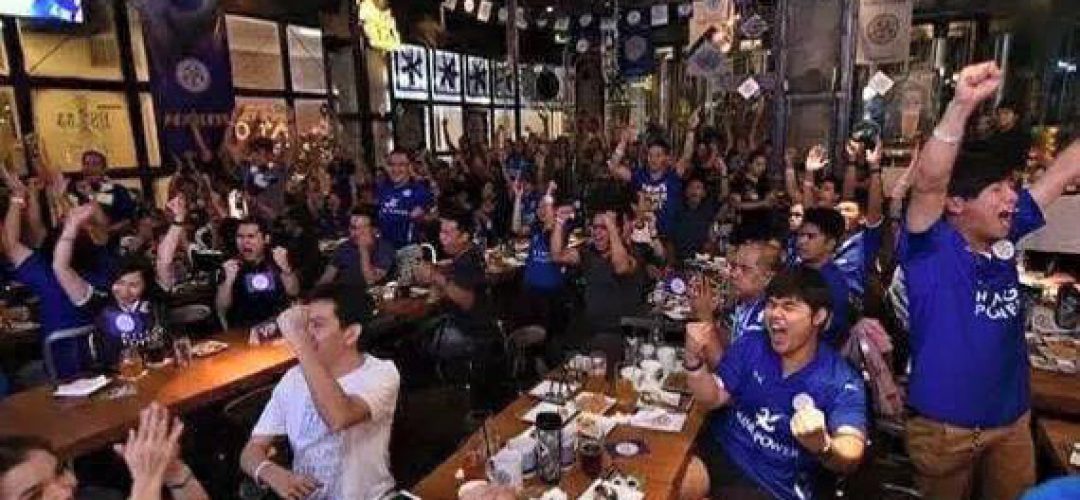 A picture tells a thousand words, so the saying goes, so that means we don't have to write them !
All the way over in Thailand the Foxes are being cheered on by our growing fanbase, and who would have thought this would be true a few years ago !
The bar in Bangkok exploded when Vardy scored and made it 2-2 !!
And that means that YOUNGY has chosen the whole of Thailand as this weeks #FarFlungFoxes !! We can't send a t shirt to them all, but we know you would enjoy this picture !
Are YOU are #FarFlungFox cheering the blues on from around the world ? If you are, CONTACT us with your story and a photo of YOU supporting the City !