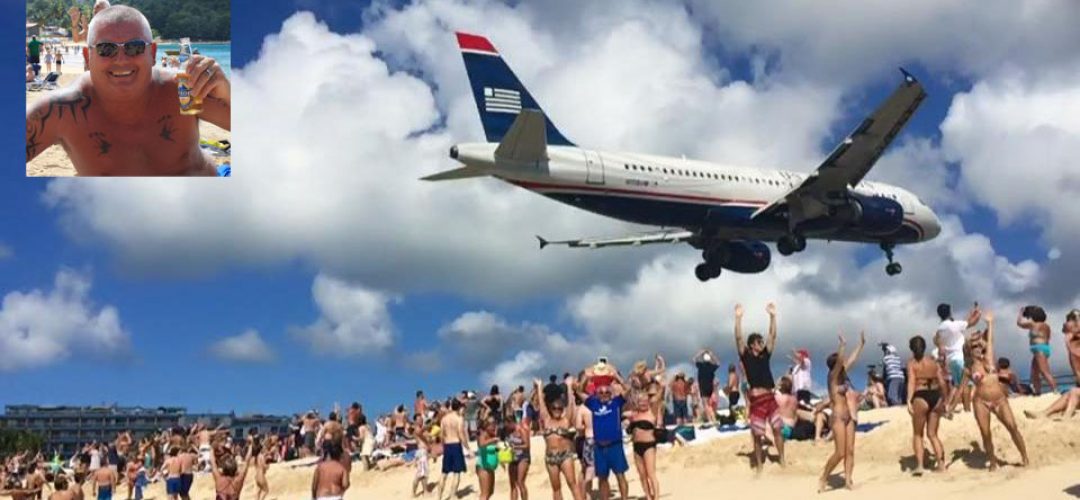 Where are YOU cheering Leicester City on in the VITAL game against Crystal Palace this weekend ?!
We know you would be at the King Power if you could but its Far Flung Foxes time … let us know where in the world YOU ARE CHEERING LEICESTER CITY on to victory from ?!
This weeks STAR #FARFLUNGFOX is Norman Moon
Norman, who sent us this fantastic photo of him "Flying the flag on Maho beach St Martin. What a photo !!!! Foxes get everywhere !!"
IF YOU want to be our #FarFLUNGfox of the week, just like Norman, then send us YOUR photo and become a City Legend …. for a week !!
CONTACT US WITH YOUR PHOTOS AND STORY HERE
Here are some other #FarFLUNGFoxes….. who are all cheering from Around the World, and some at the Stadium !!!
Neil Baxter Irvine "California COYB!"
Arran Shearer "LA, California"
Kyle Hassell "From the KP as I'm a steward!!!"
Sarah Louise Pochin "The KP"
Sean Fairbrother "St. Kilda Melbourne!"
John Deacon "Bendigo – Australia"
Jez Marriott "Doha Qatar"
Ash Allen "Christchurch new Zealand"
Connor Smith "Glen Parva"
Andy Edwards "Sunny Dorset"
Andy Smith "Dublin"
Alex King "Milton Keynes"
David Smith "Cheltenham Gloucestershire"
Leah Cunningham "the KP"
Michael Ashby "Virginia USA"
Alastair Smith "New Zealand"
Corinne Carranza "Colorado, USA"
Ian Michael Thompson "Texas USA"
Ben Ryan Lee "Málaga, Spain"
Nick Galley "Almeria, Spain"
Martin Lewitt "Andorra, skiing !"