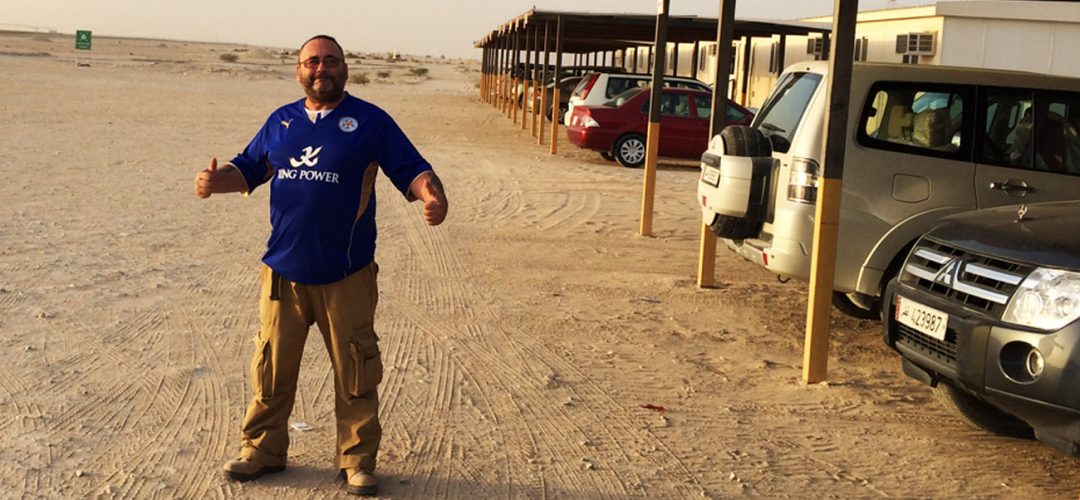 Where in the World are you cheering Leicester City on in the FA Cup this weekend ?
Are you in Devon ? Dublin or Dubai ?
Let us know WHERE you will be pulling your City shirt on and proudly cheering as the Foxes travel to Villa Park and seek a rest bite from the League, and a step nearer to FA Cup glory !!
Our #FarFLUNGfox of the week this week is…… JEZ MARRIOT
He sent this photo of himself in, and told us… "It may be hot here in Doha in Qatar, but I always wear the Blue to show the locals who the best team in ENGLAND really are !"
Thanks JEZ, we agree… so why not email us your photos and be the next FAR FLUNG FOX !?
Send your PHOTO to us via info@leicesterfantv.com