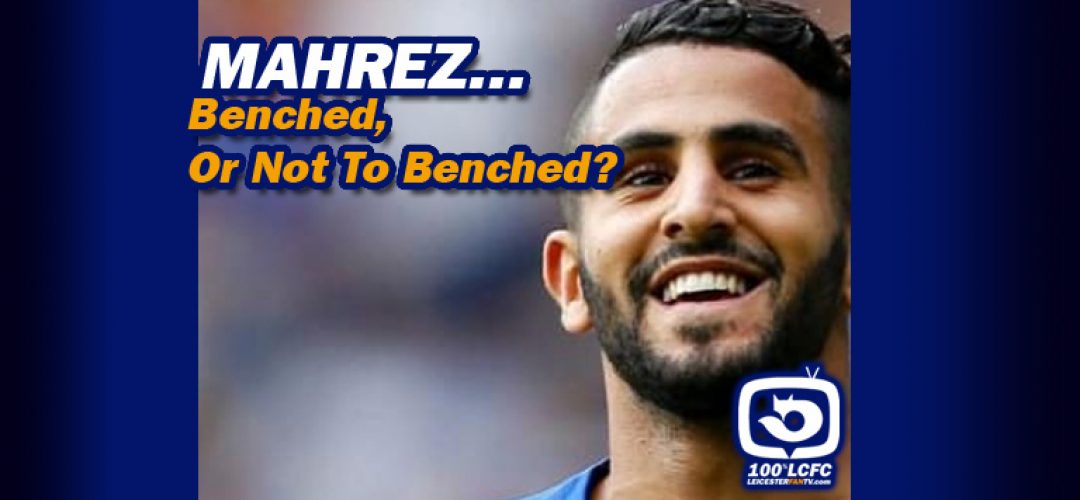 We asked on Twitter and on Facebook if the fans thought that Mahrez should be benched for the Champions league game against Club Brugge. Personally i would have him benched and let someone else, for example, Kapustka. A young player that is looking to get into the Leicester City team and i think that if he was to be played first instead of Mahrez (who hasn't been playing amazingly well at all this season) Marhez would realize that he isn't the best player in the world and that he too needs to fight for his place in the squad.
We all know that Mahrez would all be in our starting 11 but it was about the same time last year where Mahrez wasn't playing very well and was benched, and when he came back was like a new and improved player! So i believe that this is what we should do to show him that he needs to fight for his place in this team.
If you have any different views or want to talk more about what you think comment below, we love to hear what all of you fans have to say!
Here is what some of the fans said about this:
Julie Sutton:
'Bench him, he's done nothing so far this season. He's becoming complacent in my opinion, he's a great player who can turn a game in the blink of an eye but seriously can't remember the last time he did. Claudio needs to get ruthless'
Martin Tibbetts:
'No. The one clear chance we did get at Anfield was carved out by him. He has been quiet as opposition teams are on to him, but he can still pull out that match winning moment like no other. Maybe Slimani coming into the side will give him fresh impetus too, they link up well for Algeria'
Will Chilton:
'Mahrez isn't the problem, he's receiving the ball with no options around him… Him and drinkwater are playing in midfield almost by themselves some weeks… Unfortunately Amartey, Mendy aren't good enough to stay with four in midfield system like last season… Changes are needed but dropping our most creative player would be a mistake'
Josh Hemsley:
' Like others have said look at last season he was bench and then became the best player in the league, play grey and the polish guy for a game, Marhez as an impact sub, he'll want to prove himself to Claudio and would play better'
Neil King:
'I would give him one more match to sort himself out . We have shlupp to come in and musa to play on the wings . Vardy needs to start closing down from the front like he use to do ..'
Julie Smith:
'If he plays slimani then definitely not! They will have chemistry on the pitch! It's not only Mahrez who has played poor this season anyway!'