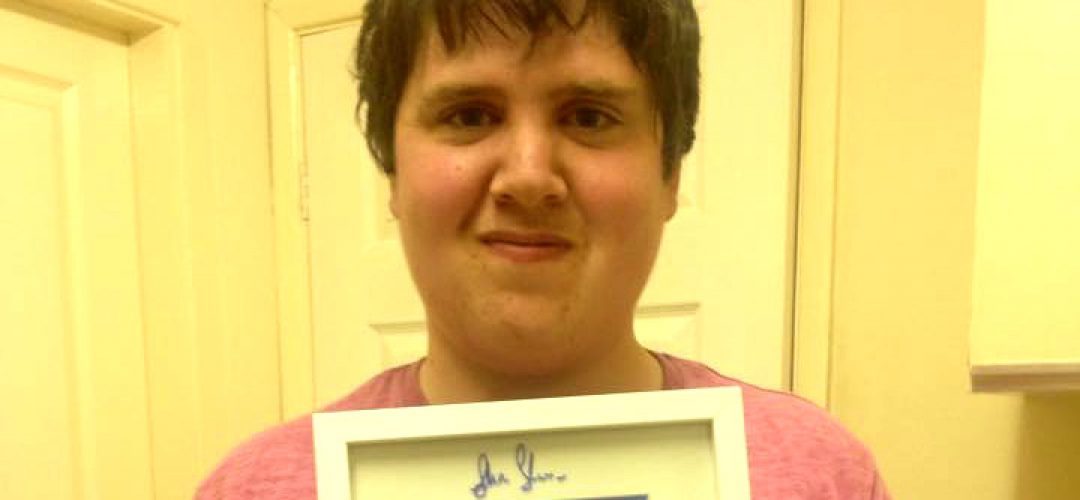 Joel got it right !! He predicted the correct scorer and final score, and for that he is a WINNER !
Yes, Joel Martinez, a City fan in Lincoln, entered one of our FREE competitions, and was selected as a lucky winner.
What did he win ?
Well, Joel who looks as pleased as punch with his prize here, won a Framed KEEP CALM AND SUPPORT LEICESTER CITY picture, and to add some cherries on top, Alan Young has signed it !!
Unfortunately Radio Host John "Sinky" Sinclair has devalued it by adding his signature to it ! Sorry JOEL !!!
Well done again, and keep cheering the Foxes on from the Fens !!