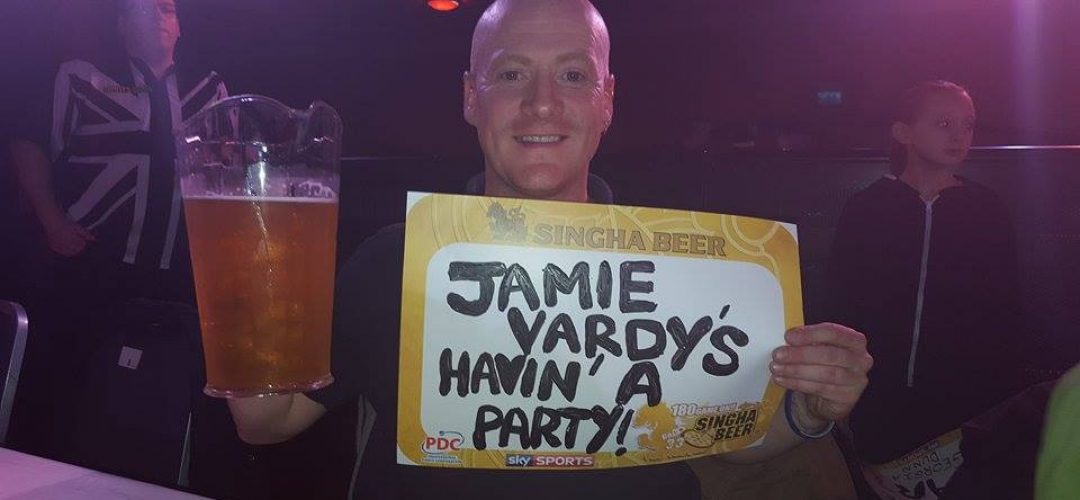 Here is Billy Dunn, LIVE on Sky sports on Sunday 8th November in Wolverhapton, cheering on with his Jamie Vardy is Havin a Party sign !
Did YOU spot him !? Here he is in case you missed him….
hanks for sending this in Billy….
Send us YOUR Fans Fotos… they can be from the matches, or wherever in the world you are cheering the foxes on from !!!