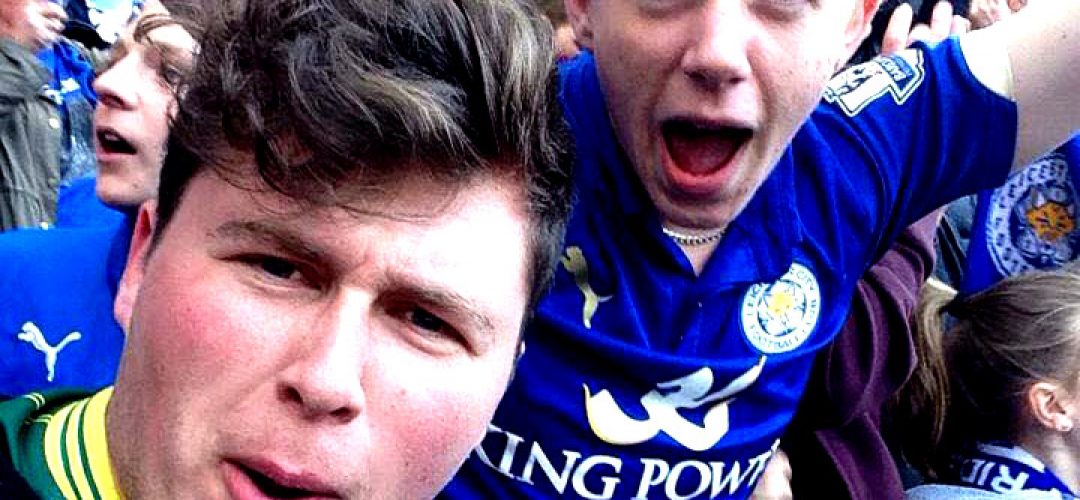 Josh and Marco went BONKERS at the end of the match when Jamie Vardy scored the winning goal ! Mind you WHO DIDNT ! Whether you were at the game, tuned in on the radio or sat in the sunshine in Spain watching it in a bar… we all went mental and had a D.I.S.C.O !
Vardy himself burst a blood vessel as well !!
Thanks for sending this selfie in, you two are our FANS OF THE WEEK !!!
Send YOUR Fans Fotos in and it could be you next week !!