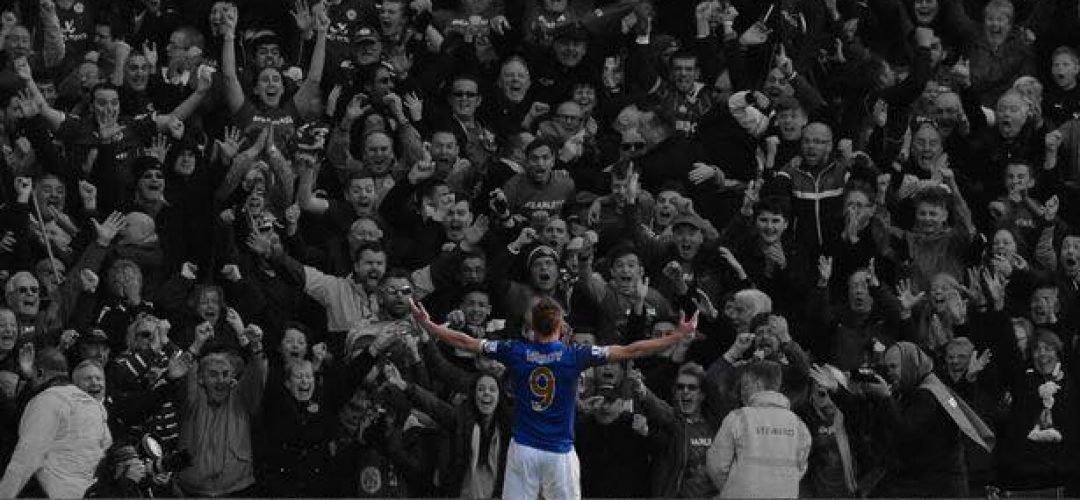 100%LCFC asked the fans, If YOU HAD to choose, which would it be…..
Vardy to score OR a Leicester Win this Saturday ???
this is what some of the Leicester City fans told us
Kunal Kapadia
Vardy to score the winning goal!
John Dingwall
Leicester to win every time or else a draw & vardy scores
Nathan Challands
Vardy too score would be a win in itself! We aren't gonna finish top! Gotta lose somewhere! Vardy to smash Ruuds record would be brilliant
Craig Watts
Vardy to score Leicester to win 2-1
Paul Holland
A leicester win everytime. It should go without saying. I love vardy dont get me wrong and I really hope he gets the record. But at the end of the day we're Leicester city fans not Jamie Vardy fans.
Nick Jones
Lcfc win for me first. Club always before any player but hope he does score
Kerry Tinseltits
Leader Ouch that's a hard one but a vardy goal for me hopefully the winning goal
Dan McGrady
I'd take a Vardy goal over a Leicester win. This is the best (maybe only) chance he'll get to beat the record.
But of course, I think we'll win aswell
Pete Broadbent
Leicester to win, then go on and win the league this season, then do the champions league, league cup and premiership next. I think it would be unrealistic to get the FA cup as well.
Rob Seaton
Vardy to score! He works his bollocks off for us every game and deserves the record! We can get 3 points in another game, these kind of record opportunities are very rare!
Dave Neale
Would like both to happen so can't choose really just hope both mahrez and Vardy show loyalty to our club when the vultures come knocking.
And summing it up for us was….
Thomas King
if we win 5-3 I don't care who scores!!!