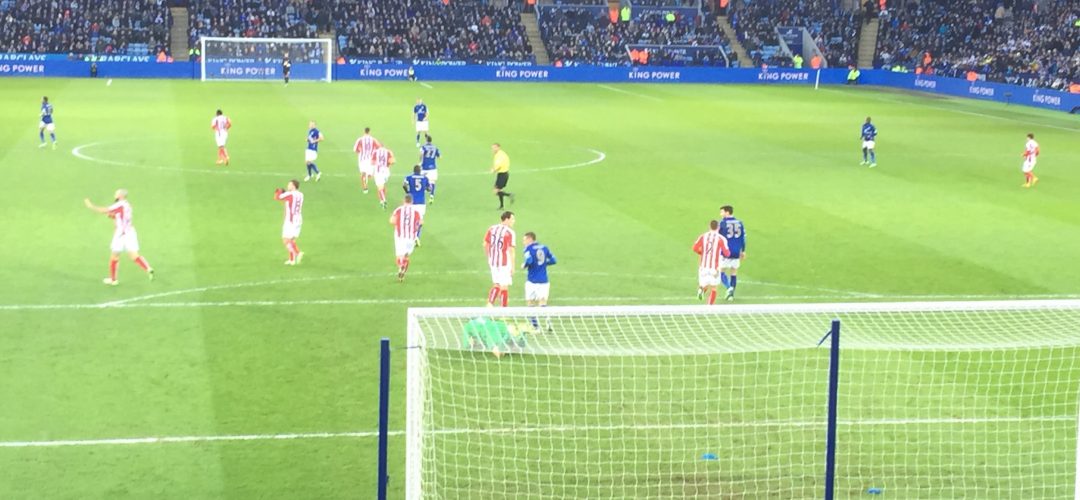 We all went with very high expectations today to the King Power in the hope that a record signing and some recent performances the lads would bring home the bacon.
The debate in the bar before the game was all about Leicester's new star Kramaric and the fact Shawcross was missing from the Stoke team with rumours of a big ticket move to Man Utd.
The game was a pretty drab affair . Very few chances created by either side in a first half , with Vardy going close from the edge of the area and Nugent dipping a shot over from 20 yards.
But sat on the bench was £18m worth of striking talent watching a toothless attack.
Add to that Albrighton on the bench after several decent games had to watch Schlupp spring back after injury ahead of him.
Teams around City let points slip but unfortunately Stoke popped a good shot in from the edge of the box and unlike Vardys shot which tamely went to the keeper this shot went into the corner of the goal and Stoke took an undeserved lead.
Finally £18m of talent came on but really didn't have much impact .
Lawrence came on for Schlupp and Albrighton stayed on the bench.
It was freezing
The game was pretty poor
Even the half time meet pie was cold
Time to stop moaning , dust ourselves down and look forward to the next games as we are not down and yet so keep the faith but games and time is starting to run out…
Let us know your thoughts about today's game with your Fans Views.