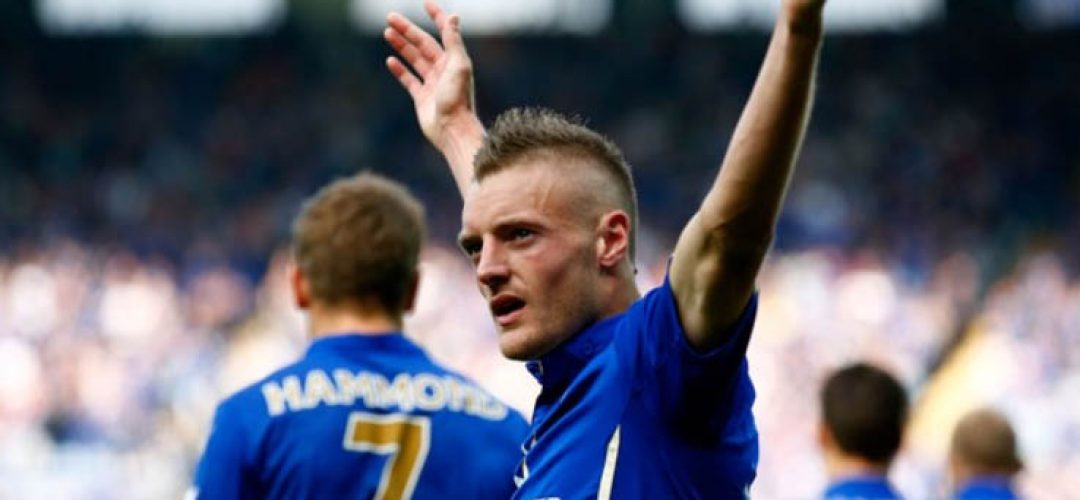 It is a MUST win game if Leicester are to stay up, that's what most fans will be thinking. 100%LCFC chief editor Phil Holloway went down the pub and chatted with City Legend and 100%LCFC Pundit Alan Young to see what he thought. As ever the lad debated the current form, with a defeat against Man United and looked forward to what should be a very interesting and nail biting affair at the King Power stadium….
FANS VIEWS
We asked the Blue Army what they thought ahead of the vital Leicester v Palace 6 pointer match…
Love love love to see Jamie score this weekend . VARDYS a real city hero but it's just not quite worked out , 100% effort well respected by the fans – LOVE to see him score a winner ….. How about YOU ?!
Dean Short
"Runs his heart out and been amazing from non league however he isn't good enough needs to be loaned out"
Duane Martin
"If he could add goals the fans would be alot happier"
Nigel Shier
"It took a Jamie a season to get used to the premiership, when no one rated him. He will come good but it might not be this season"
Charlie Collins
"Me to, but he isn't good enough. Please don't pick him!! Ulloa and Kramaric for me."
Who is looking forward to Seeing Kramaric start this weekend ?
Frank Duckworth
"doesn't matter who Pearson picks as long as they play together as a team and win and 3 points"
Craig Swanny
"Swanson Give him some service then he might b able to do something"
Will Mcblane
"Did anyone else see mark Albrighton put the ball on Wassas head from open play? Start the man they're won't be any of this not beating the first defender on corners must be doing well in training on Pearsons day off"
Ian Taylor
"Him and Ryad both to start plus Albrighton on the left with Schlupp at left back"
Carl David
"Ashton Go on lad, i fancy him to score, ideal midfield would be Cambiasso, James and Hammond with two wingers and Krama up front."
Costa Georgiou
"I reckon he will get 2 goals and our season will turn around from here"
Charlie Wood
"Was terrible against man utd"
Scott Davies
"Shouldn't have signed him. Missed out on key areas chasing a marquee signing."
Welcome back MAHREZ!! straight back in the starting team ?
James Harris
"Start line up …..any Keeper Simpson Wesa morgan schlupp
Mahrez cambiasso drinkwater albrighton kramaric ulloa"
Adam Christopher
"Butler start Albrighton then Mahrez on 2nd half"
Dean Hawkins
"Hammond must start .We look so much more solid in what has been a poor area for us this season , central mid .He gives us stability and allows others to play"
Kerry Julie Read
"Super sub Mahrez…."
Burton Rocknroll
"Yes with out doubt if I was manager he would be the first one on the team sheet"
Alex Lcfc Mason
"Play mahrez on left and albrighton on the right"
Chris Cousins
"Deffo straight back in"
Eric Page
"No! Give albrigjton his start!"
Shaun Lcfc Allured
"Mahrez n Albrighton wont be in the squad n Jeff will be on the bench….Vardy n Kramaric on the wings Ulloa n Nugent centre mid with Konch up front on his own….you know it makes sense!!"
Craig McPheator
"Two wingers and two Strikers in a 4 4 2 line up"
Dan Sutton
"I/we all say yes, but at the end of the day, Pearson picks the team, and for some reason he hasn't chose him or given him much of a run in the team to date"